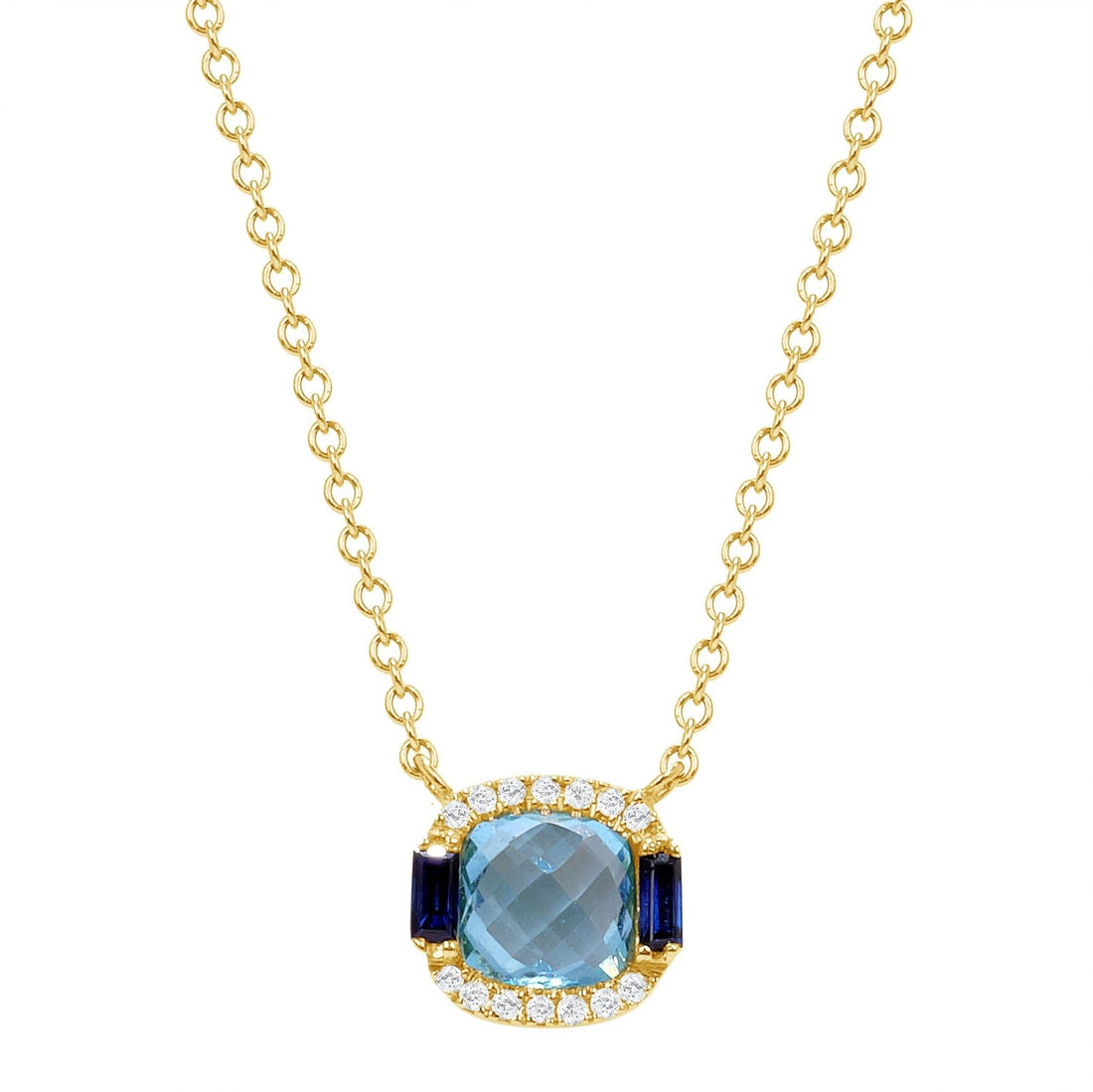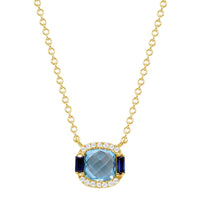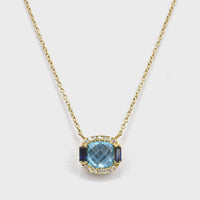 London blue topaz brings love, good fortune, and unity to the body, mind, and spirit. It aids in expressing desires, fosters truth and forgiveness, and brings joy, abundance, and good health.
Blue sapphire is the stone of insight. It was sought after by the Greeks for knowledge of the unseen. It enhances psychic abilities, boosts insight and perception, and strengthens mental agility. It deepens self-understanding, empowers assertiveness, and connects with wisdom.
Stone: Blue Topaz and Diamond 
Metal:  Gold
Please allow 4-6 weeks for production.
Please note that our products may vary in appearance due to the use of natural gemstones. Gemstones are a natural product and as such, each stone may have slight variations in color, texture, and shape. While we do our best to ensure that our products are as consistent as possible, these variations are an inherent part of the beauty and uniqueness of natural gemstones. We appreciate your understanding and hope that you will enjoy the natural beauty of our products.