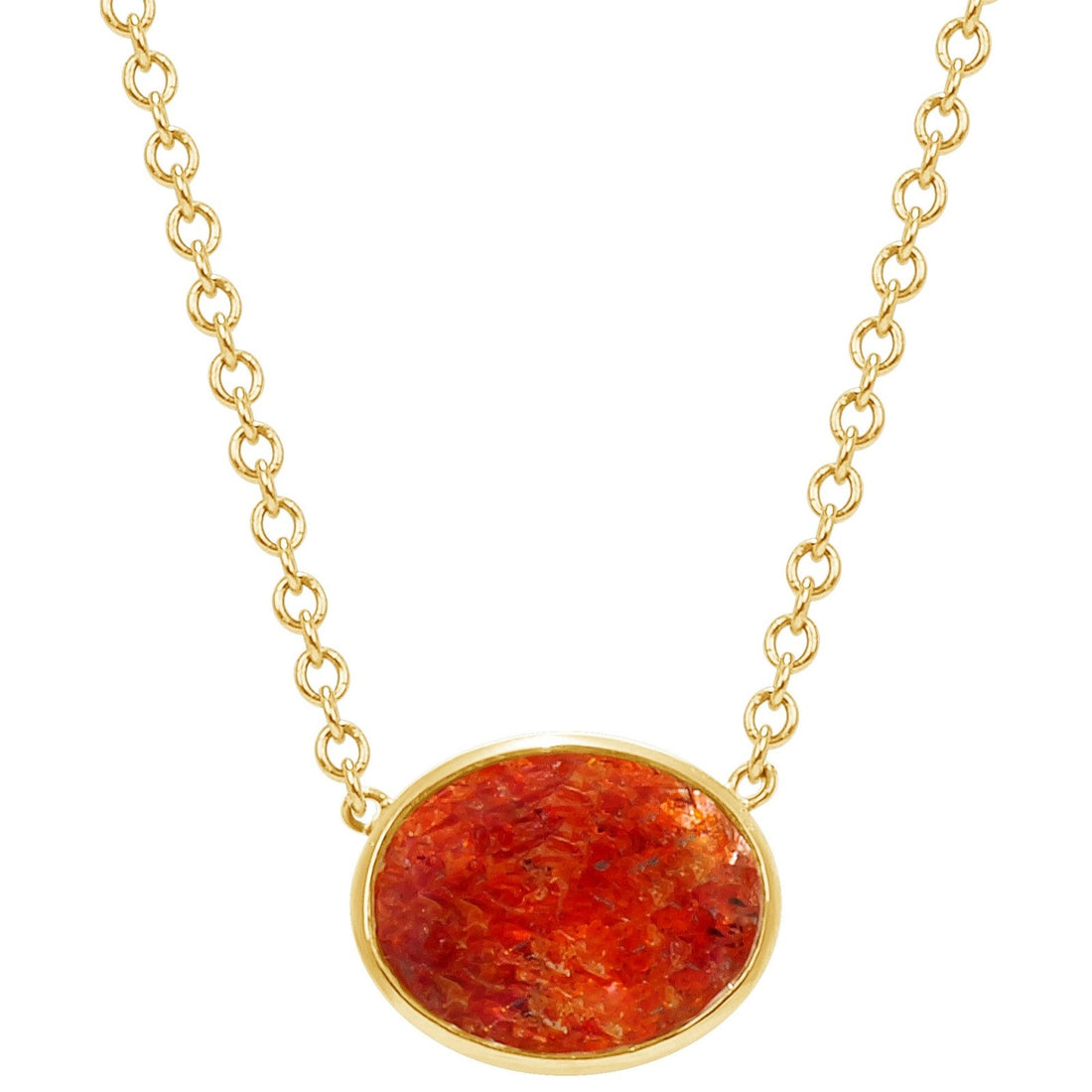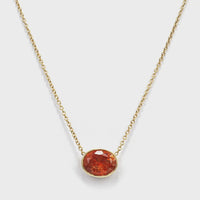 Sunstone Divinity Necklace
Wearing Sunstone holds numerous compelling reasons for individuals seeking to enrich their lives. This radiant gemstone emanates warmth, vitality, and joy, infusing the wearer with a renewed sense of energy and optimism. It uplifts the spirit, promotes self-confidence, and encourages a positive mindset, making it an ideal companion for those looking to overcome obstacles and embrace a brighter outlook on life. Sunstone also enhances creativity and motivation, igniting passion and drive in pursuing one's goals and aspirations. With its powerful energy, wearing Sunstone can bring a vibrant and empowering energy to daily life, inspiring personal growth, and illuminating the path towards happiness and success.
Details: 1.13ct 
Sunstone, Gold 
Please note that our products may vary in appearance due to the use of natural gemstones. Gemstones are a natural product and as such, each stone may have slight variations in color, texture, and shape. While we do our best to ensure that our products are as consistent as possible, these variations are an inherent part of the beauty and uniqueness of natural gemstones. We appreciate your understanding and hope that you will enjoy the natural beauty of our products.