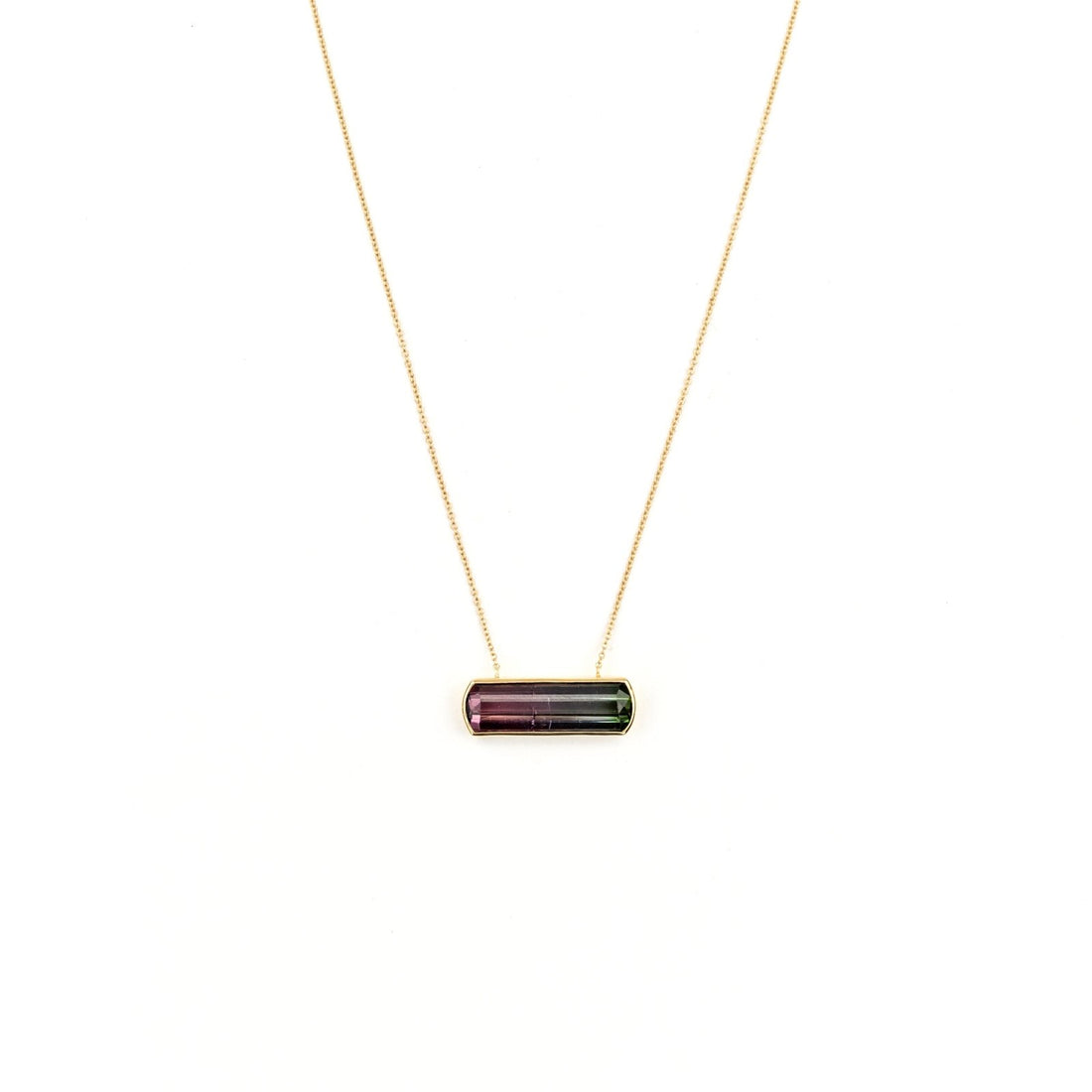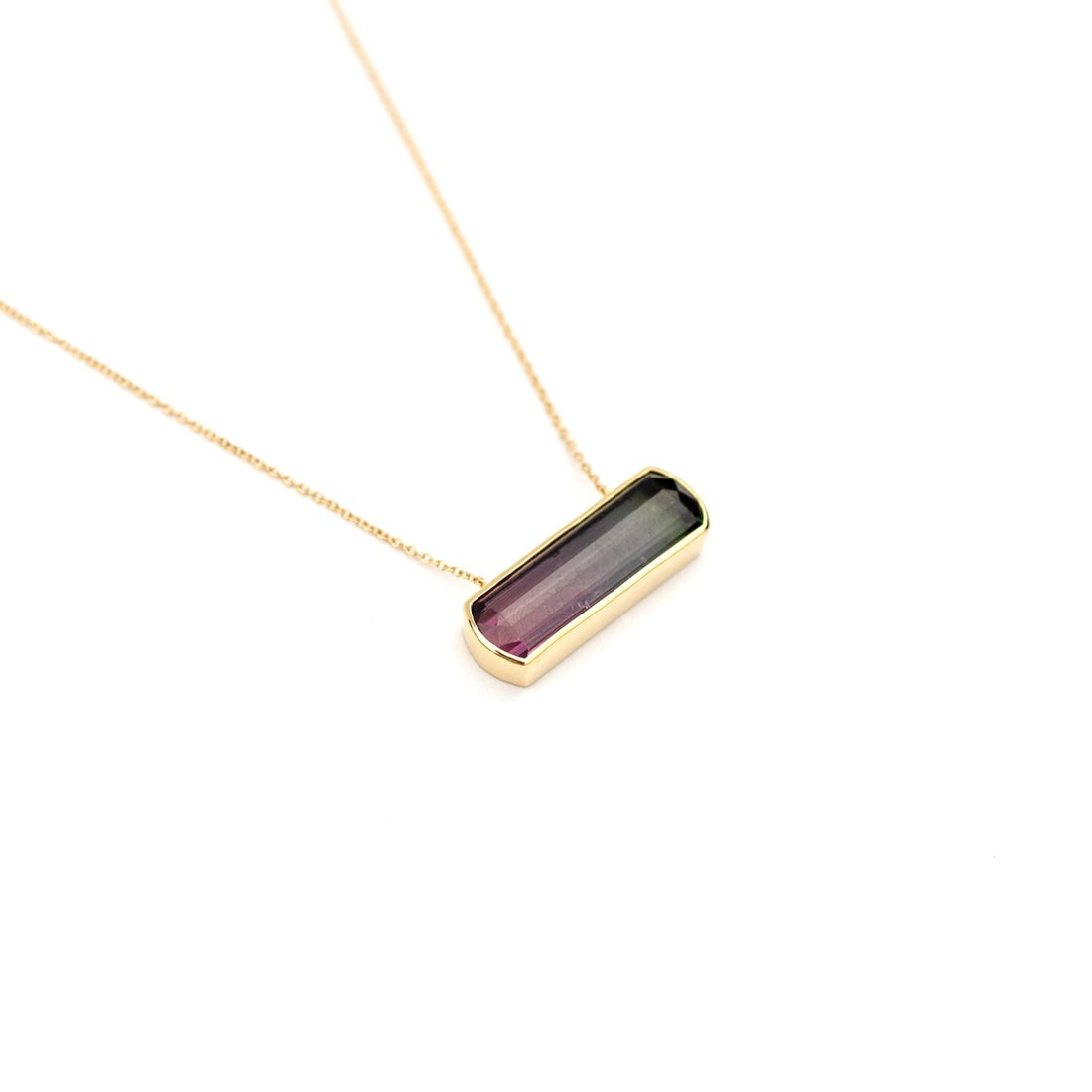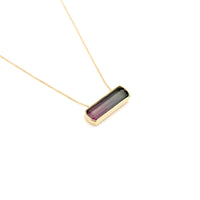 One of a Kind Watermelon Tourmaline Necklace
A stone of unbound happiness, calm and joy. It activates, clears, and soothes the heart and helps to relieve excessive stress. It assists those with heart conditions, and promotes patience and inner security. This stone teaches the meaning of joy as a natural state of being. It promotes confidence and assists one in manifesting one's desires.

Chakra: Heart
Measurements: 22.5 x 7.5 x 5 mm
Watermelon Tourmaline: 4.49 ct, 18k Gold
Please note that our products may vary in appearance due to the use of natural gemstones. Gemstones are a natural product and as such, each stone may have slight variations in color, texture, and shape. While we do our best to ensure that our products are as consistent as possible, these variations are an inherent part of the beauty and uniqueness of natural gemstones. We appreciate your understanding and hope that you will enjoy the natural beauty of our products.