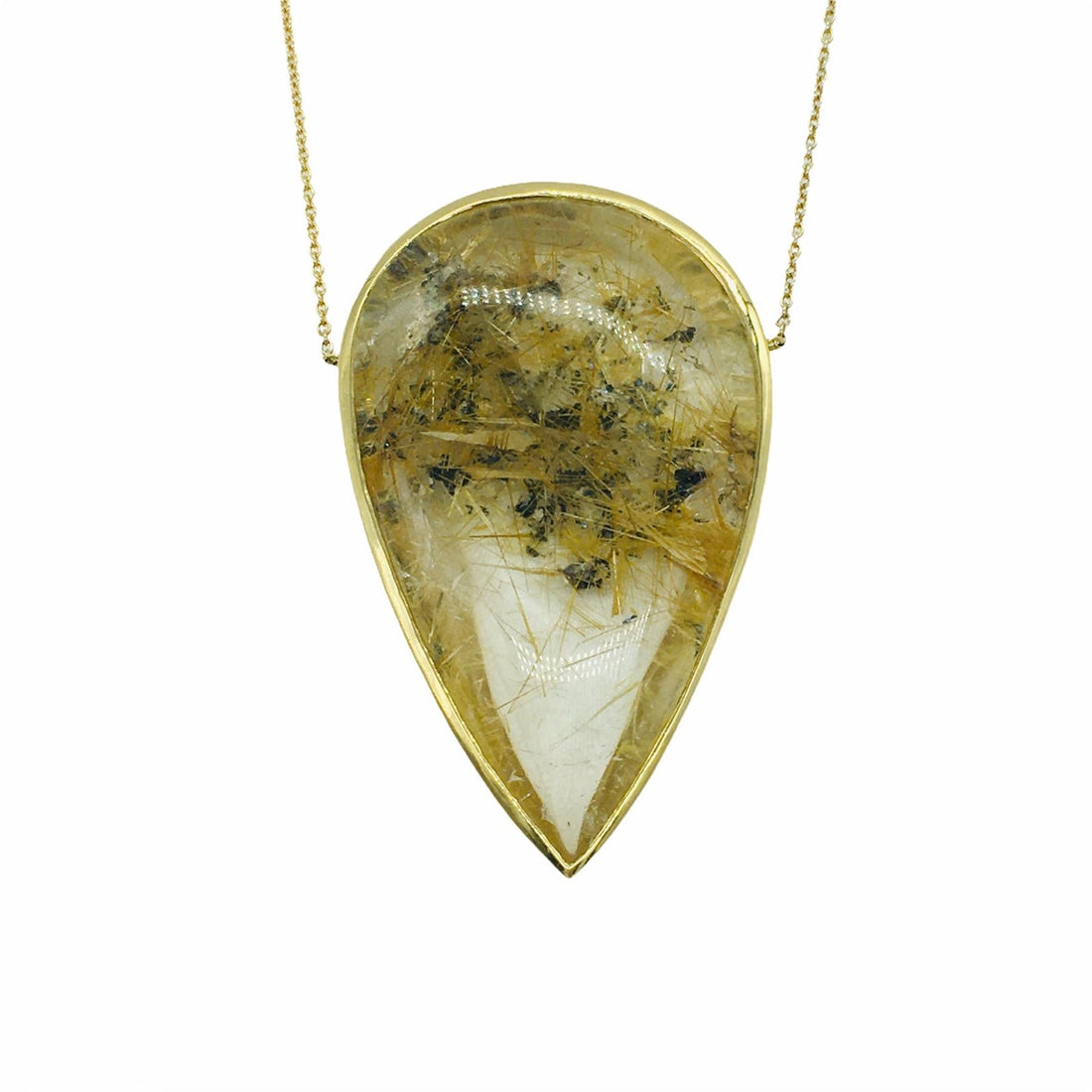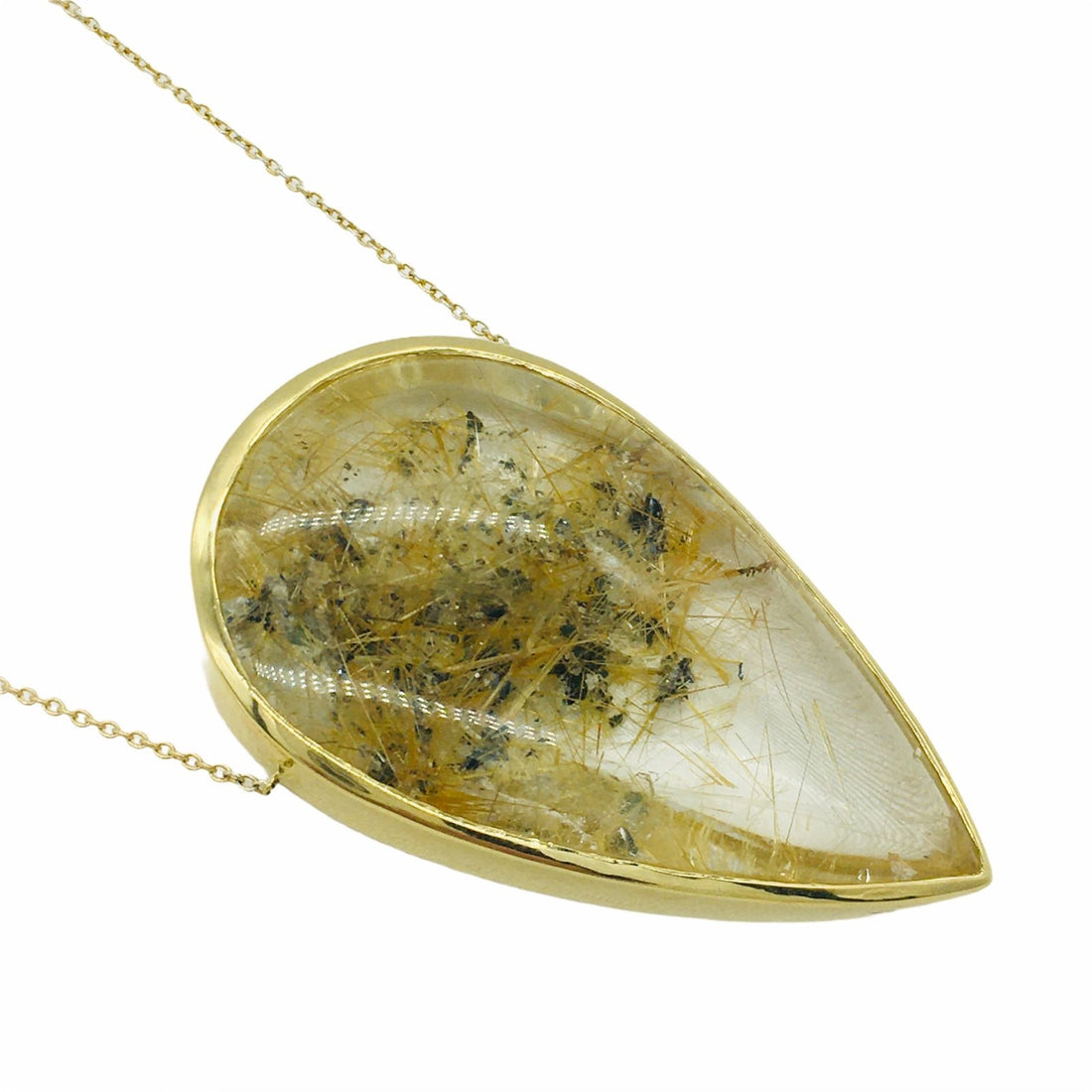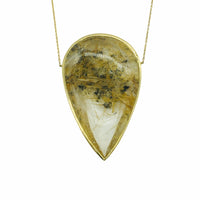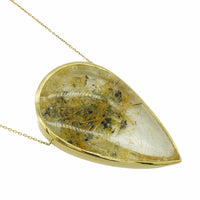 One of a Kind Rutilated Quartz Necklace
Infusing one's energy field with light, this stone is excellent for receiving spiritual inspiration for creative endeavors and enhancing psychic abilities. It carries a joyful vibration and can lighten one's emotional or mental burdens. A strong grounding stone, it can help one to manifest their desires and expand their awareness.
Chakra: All
18k Gold, 13.3 ct, Measurements: 25.8 x 42.8 x 8 mm
Please note that our products may vary in appearance due to the use of natural gemstones. Gemstones are a natural product and as such, each stone may have slight variations in color, texture, and shape. While we do our best to ensure that our products are as consistent as possible, these variations are an inherent part of the beauty and uniqueness of natural gemstones. We appreciate your understanding and hope that you will enjoy the natural beauty of our products.