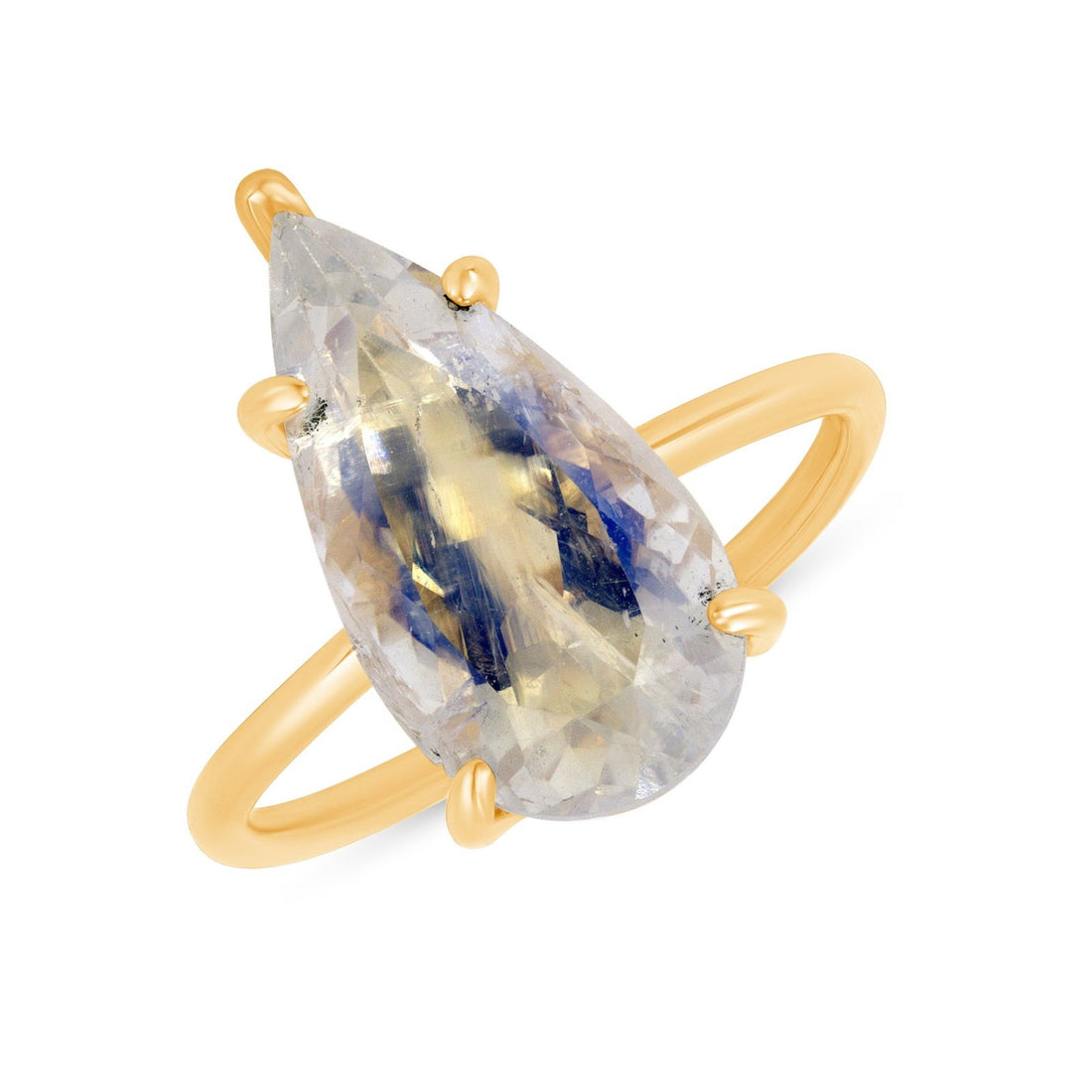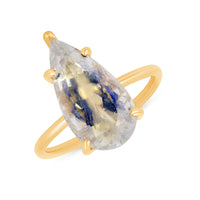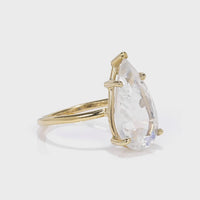 One of a Kind Moonstone Ring
Moonstone is renowned for its connection to feminine energy and intuition. As a ring, it becomes a constant reminder of these qualities, fostering a deeper connection to one's inner self and intuition. Moonstone is believed to bring emotional healing and balance, soothing the mind and calming turbulent emotions. By wearing a moonstone ring, individuals can experience a sense of serenity, emotional stability, and a greater understanding of their own emotions. Furthermore, moonstone is associated with new beginnings and personal growth, making it an ideal companion for those embarking on transformative journeys.
Details: 5.21 ct, Moonstone, Gold 
Please note that our products may vary in appearance due to the use of natural gemstones. Gemstones are a natural product and as such, each stone may have slight variations in color, texture, and shape. While we do our best to ensure that our products are as consistent as possible, these variations are an inherent part of the beauty and uniqueness of natural gemstones. We appreciate your understanding and hope that you will enjoy the natural beauty of our products.