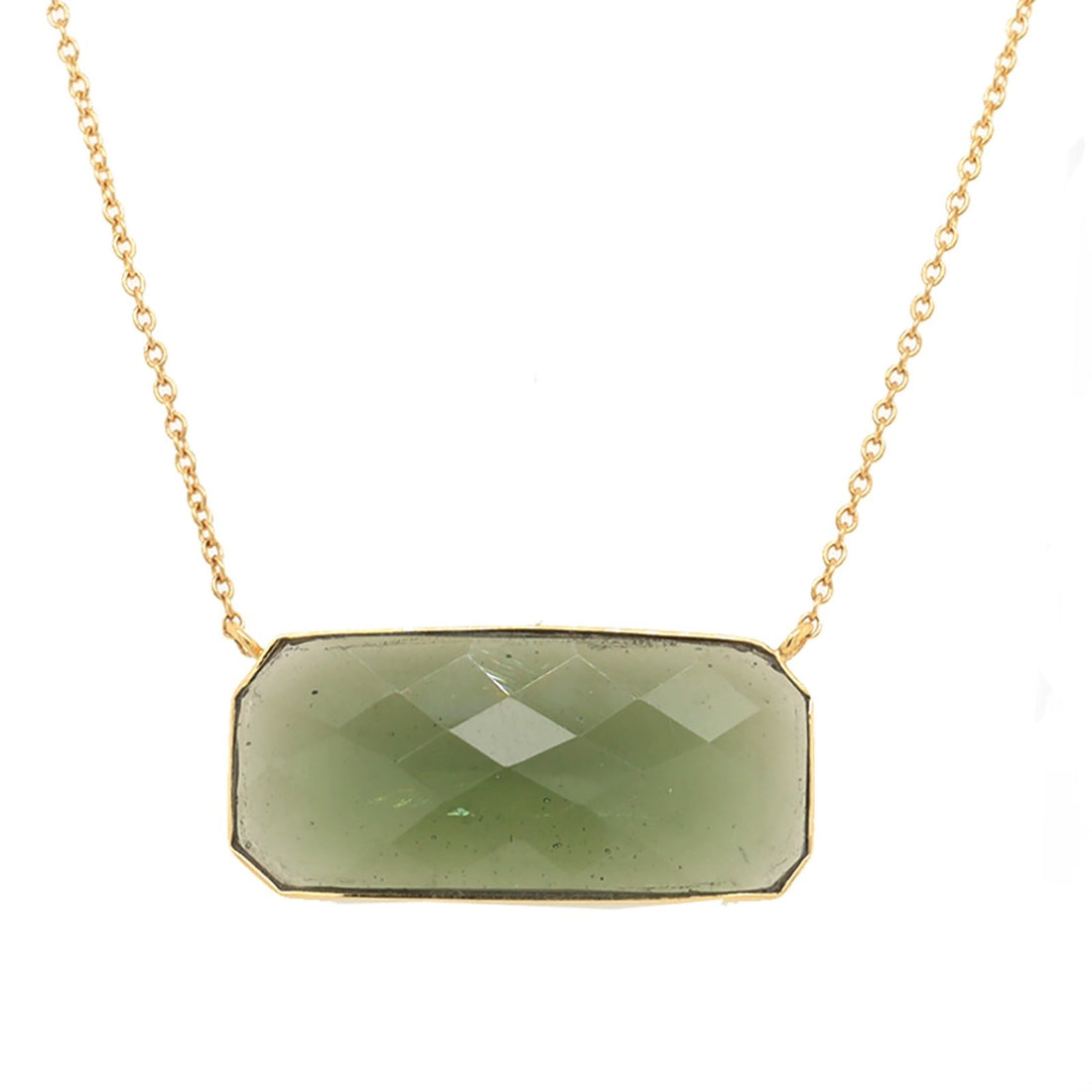 One of a Kind Moldavite Necklace
Heaven and earth collide, forming this striking natural glass created as a meteorite struck Earth's surface 14 billion years ago. Moldavite connects us to our innate sense of wonder, encouraging us to ask big and meaningful questions with a curious yet calm heart. It can uncover our purpose here on Earth, creating perspective around why we are here, especially for sensitive and intuitive souls.

Chakra: Heart
18k Gold, 5.344 ct, 10 x 24 x 4 mm
Please note that our products may vary in appearance due to the use of natural gemstones. Gemstones are a natural product and as such, each stone may have slight variations in color, texture, and shape. While we do our best to ensure that our products are as consistent as possible, these variations are an inherent part of the beauty and uniqueness of natural gemstones. We appreciate your understanding and hope that you will enjoy the natural beauty of our products.