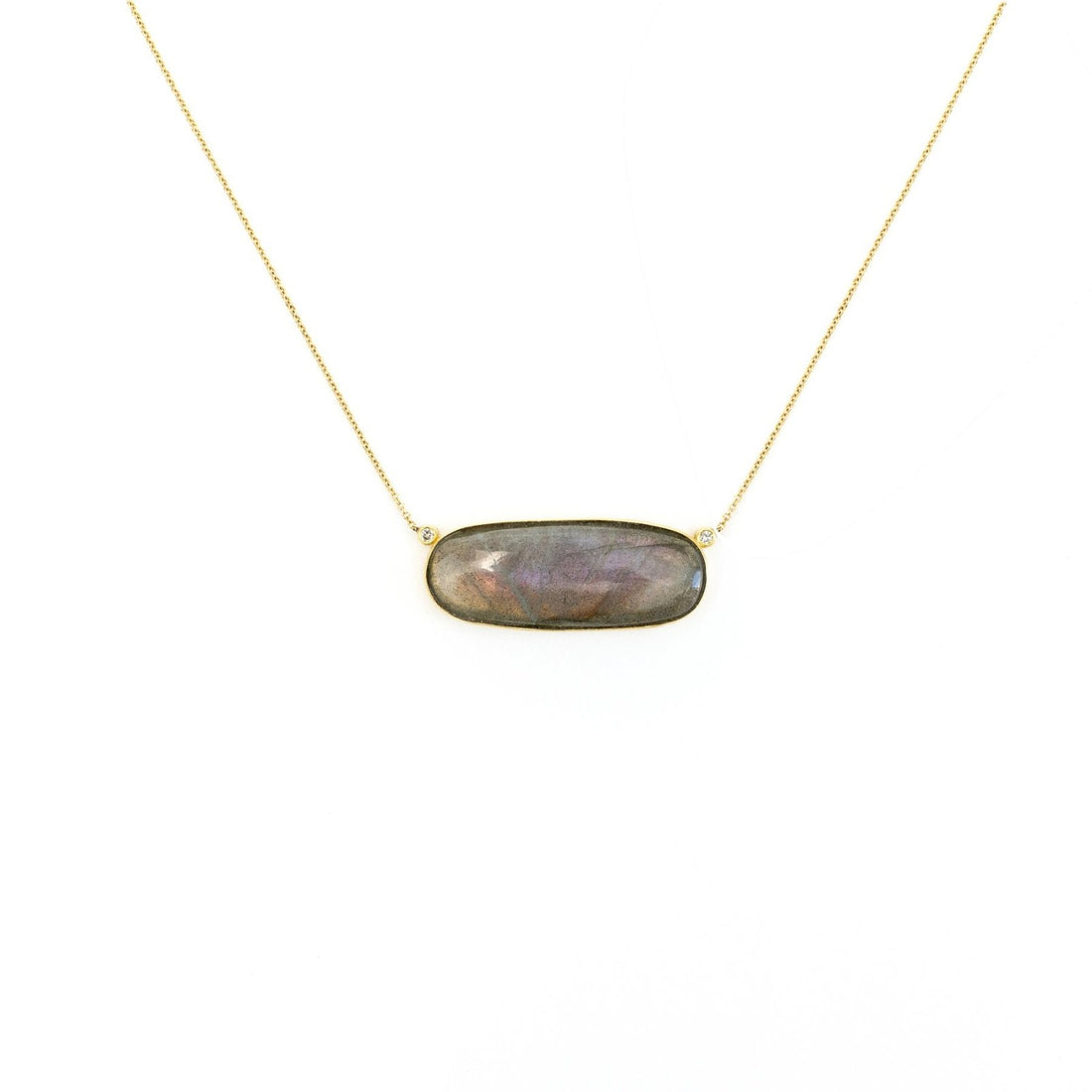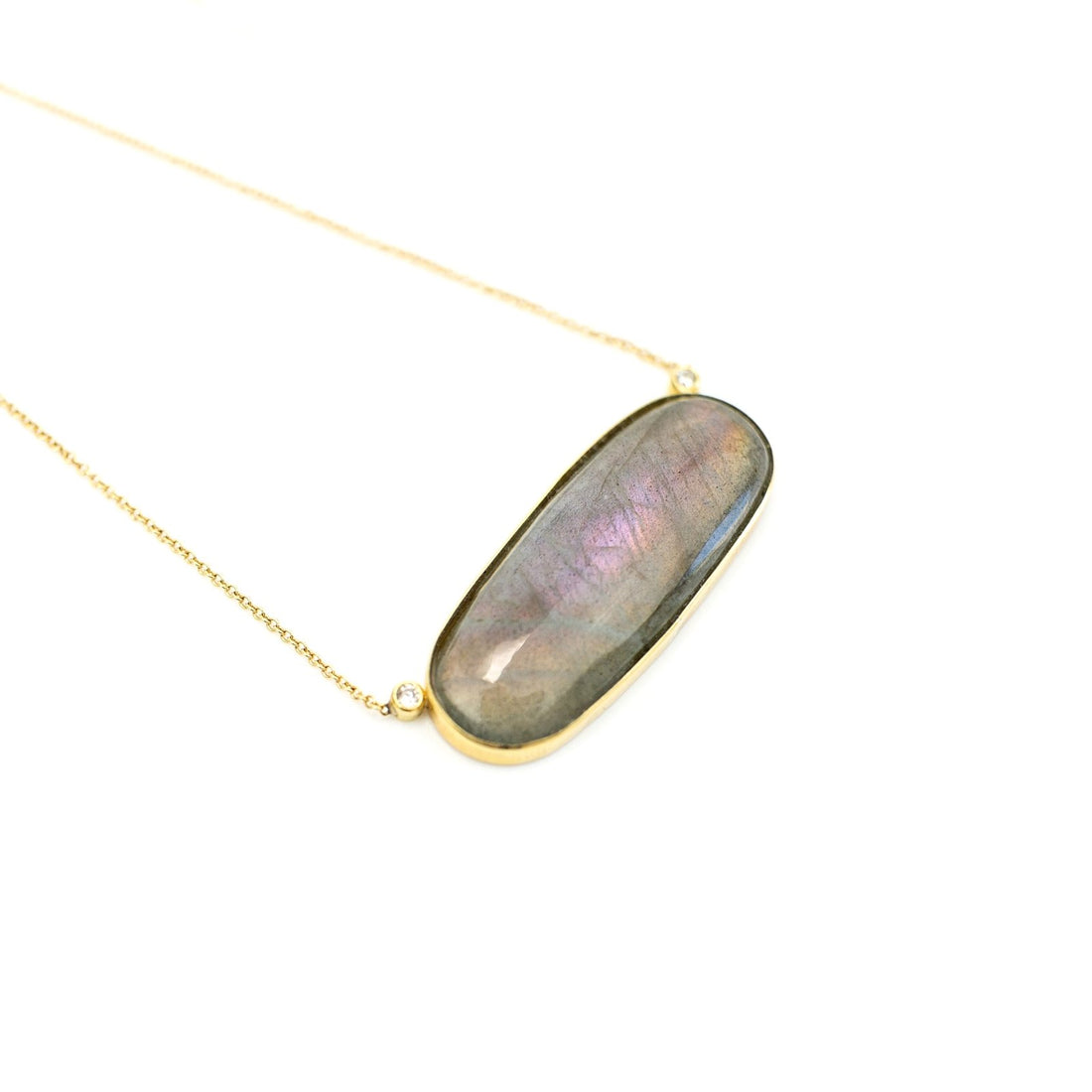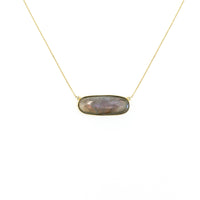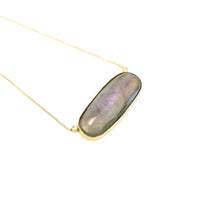 One of a Kind Labradorite Necklace
Labradorite is more than protective, she also shows you what there is to see. This Labradorite has a gorgeous purple flash. When I found her, I knew that she needed to be somebody's beautiful necklace.
Scroll down to Gem Guide below to learn more about Labradorite. All handmade here in Los Angeles.
Labradorite, Diamond & 18k Gold
Measurement W x L x D: 30 x 14 x 5 mm
Please note that our products may vary in appearance due to the use of natural gemstones. Gemstones are a natural product and as such, each stone may have slight variations in color, texture, and shape. While we do our best to ensure that our products are as consistent as possible, these variations are an inherent part of the beauty and uniqueness of natural gemstones. We appreciate your understanding and hope that you will enjoy the natural beauty of our products.