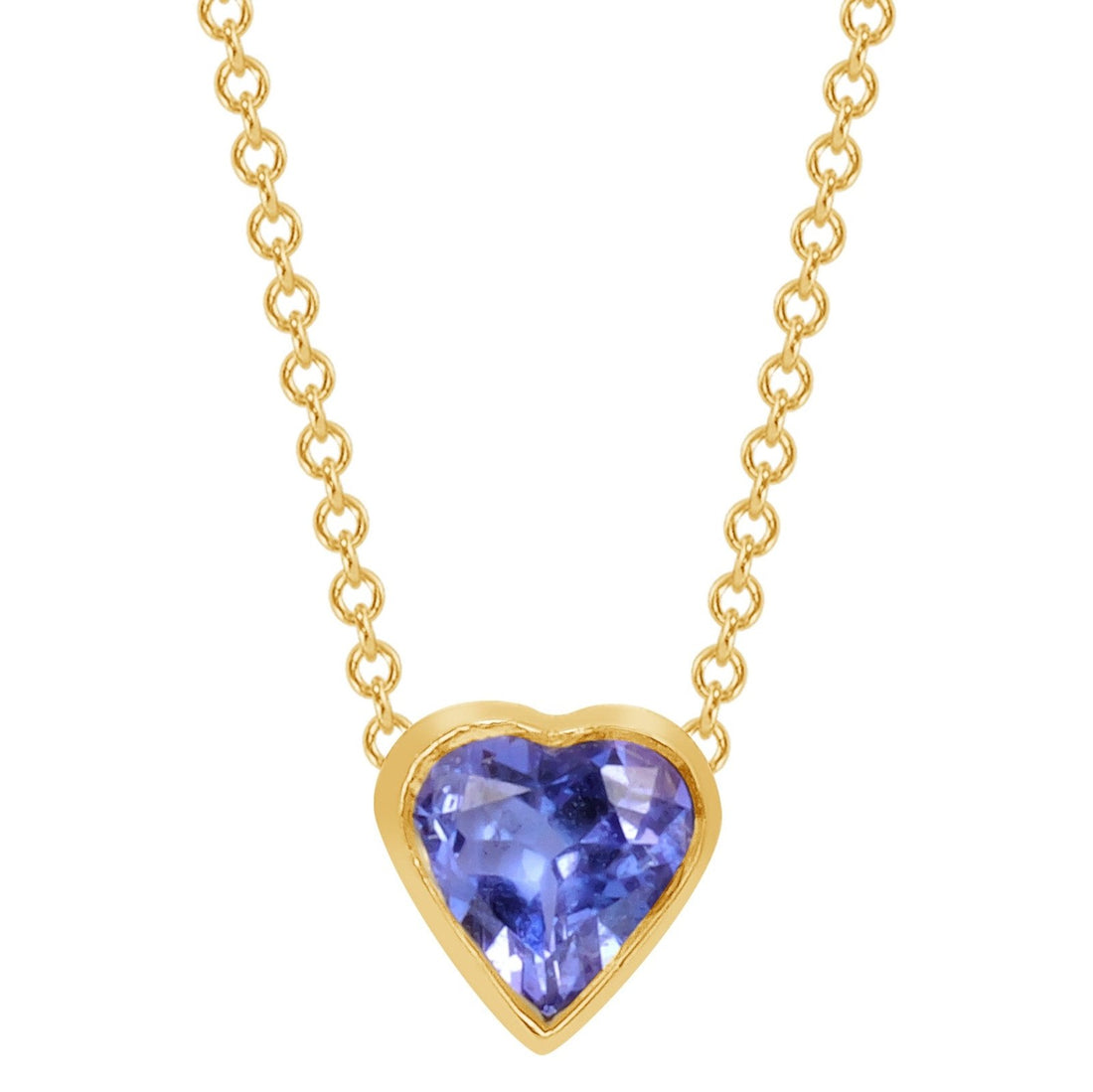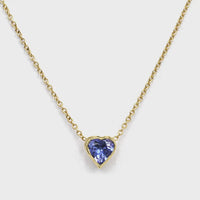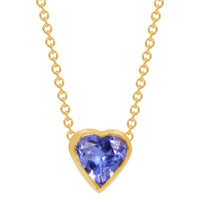 One of a kind Tanzanite Heart Necklace
Tanzanite is a stone of transformation and spiritual growth, and when shaped into a heart, it enhances these qualities with a focus on matters of the heart. The heart shape symbolizes love, compassion, and emotional healing, making it an ideal choice for those looking to open their hearts to deeper connections and experiences. Tanzanite's vibrant blue-violet hue stimulates the third eye and throat chakras, promoting intuitive abilities and clear communication from the heart. It encourages emotional balance, self-expression, and the release of emotional blockages. By wearing a heart Tanzanite necklace, individuals can experience the transformative power of love, heightened intuition, and profound emotional healing, while radiating a sense of beauty and elegance.
Details: 
.90 ct, 
Tanzanite, 
Gold
Please note that our products may vary in appearance due to the use of natural gemstones. Gemstones are a natural product and as such, each stone may have slight variations in color, texture, and shape. While we do our best to ensure that our products are as consistent as possible, these variations are an inherent part of the beauty and uniqueness of natural gemstones. We appreciate your understanding and hope that you will enjoy the natural beauty of our products.