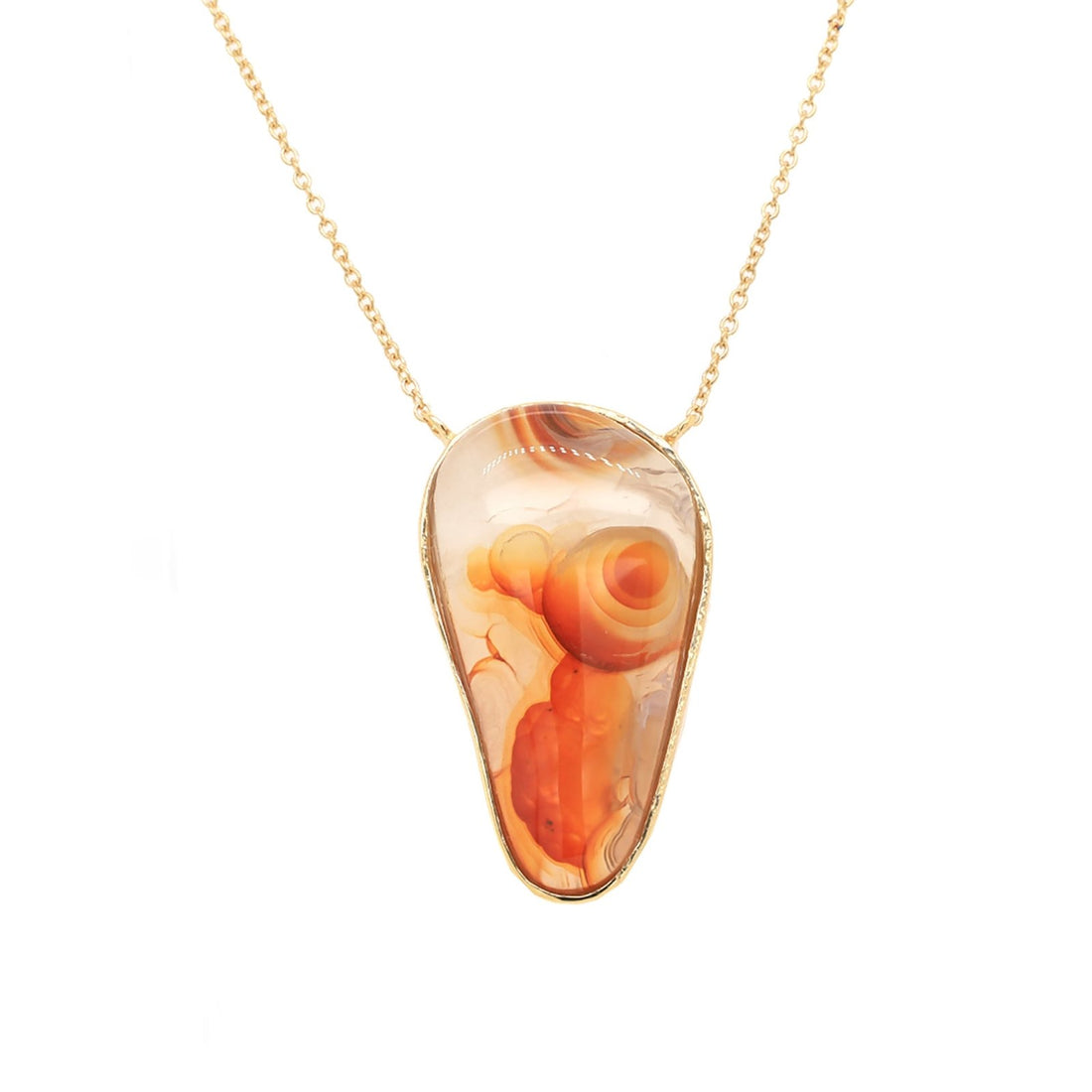 One of a Kind Fire Agate Necklace
The ideal stone for grounding, Fire Agate is deeply connected to the earth. This stone enhances curiosity and the desire to explore new realms. Its fiery quality kindles vitality and sexuality. Spiritually, Fire Agate moves our consciousness to the next level, bridging gaps in mind, body and soul.
Chakra: Root
18k Gold, 8.588 ct, Measurements: 19.2 x 14 x 3.7 mm
Please note that our products may vary in appearance due to the use of natural gemstones. Gemstones are a natural product and as such, each stone may have slight variations in color, texture, and shape. While we do our best to ensure that our products are as consistent as possible, these variations are an inherent part of the beauty and uniqueness of natural gemstones. We appreciate your understanding and hope that you will enjoy the natural beauty of our products.