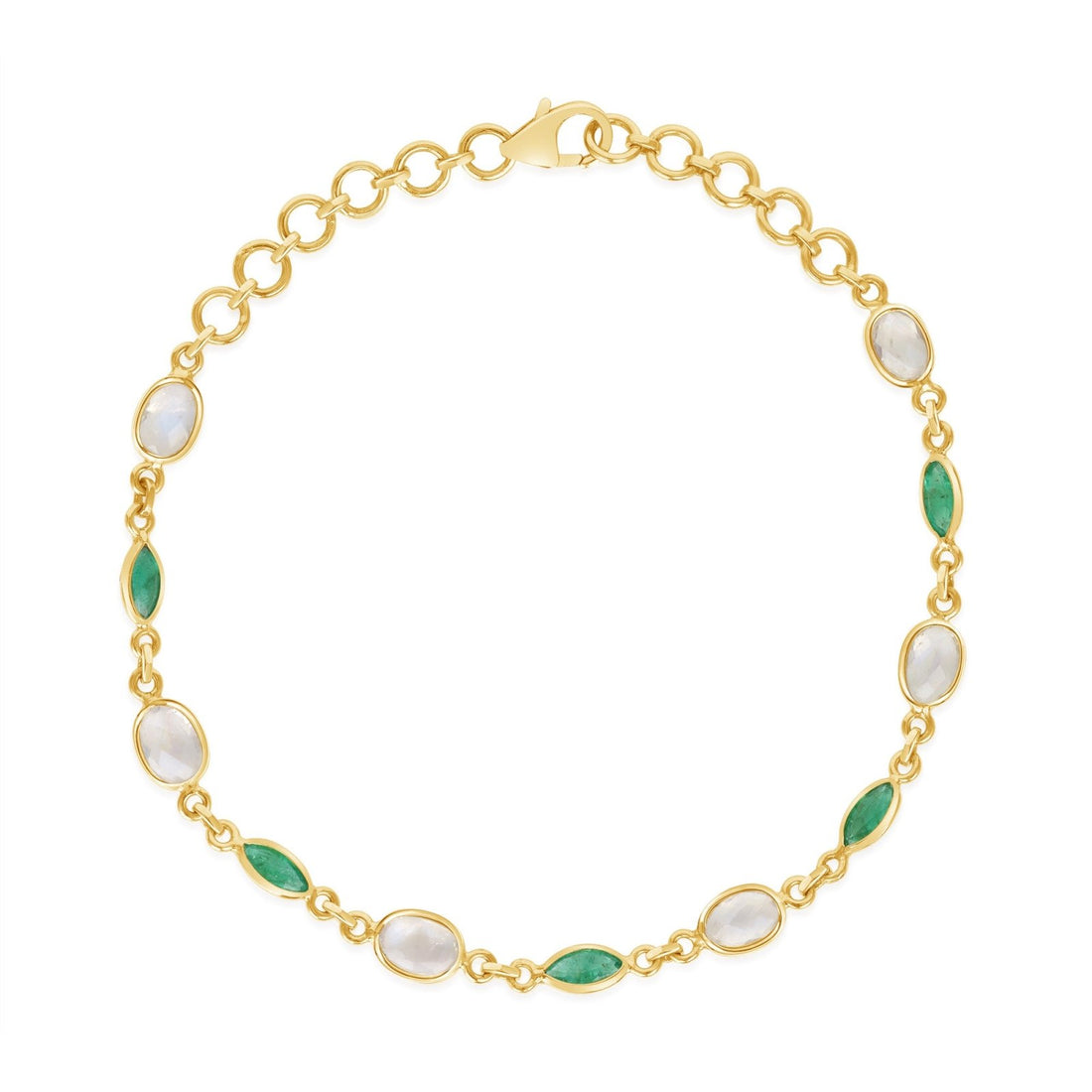 One of a Kind Emerald and Moonstone Bracelet
Wearing an emerald and moonstone bracelet offers a harmonious combination of energies and numerous reasons for its desirability. Emerald, known as the stone of love and prosperity, brings abundance, harmony, and growth into one's life. It is believed to open the heart chakra, fostering love, compassion, and emotional healing. Moonstone, on the other hand, enhances intuition, feminine energy, and emotional balance. When combined in a bracelet, emerald and moonstone create a powerful synergy. This bracelet promotes the harmonization of emotions and relationships, while also attracting prosperity and abundance. It encourages self-expression, intuition, and spiritual growth. By wearing an emerald and moonstone bracelet, individuals can experience the benefits of love, emotional healing, abundance, and intuitive guidance, all encapsulated in a beautiful and meaningful piece of jewelry.
Details: Emerald, Moonstone 
Please note that our products may vary in appearance due to the use of natural gemstones. Gemstones are a natural product and as such, each stone may have slight variations in color, texture, and shape. While we do our best to ensure that our products are as consistent as possible, these variations are an inherent part of the beauty and uniqueness of natural gemstones. We appreciate your understanding and hope that you will enjoy the natural beauty of our products.