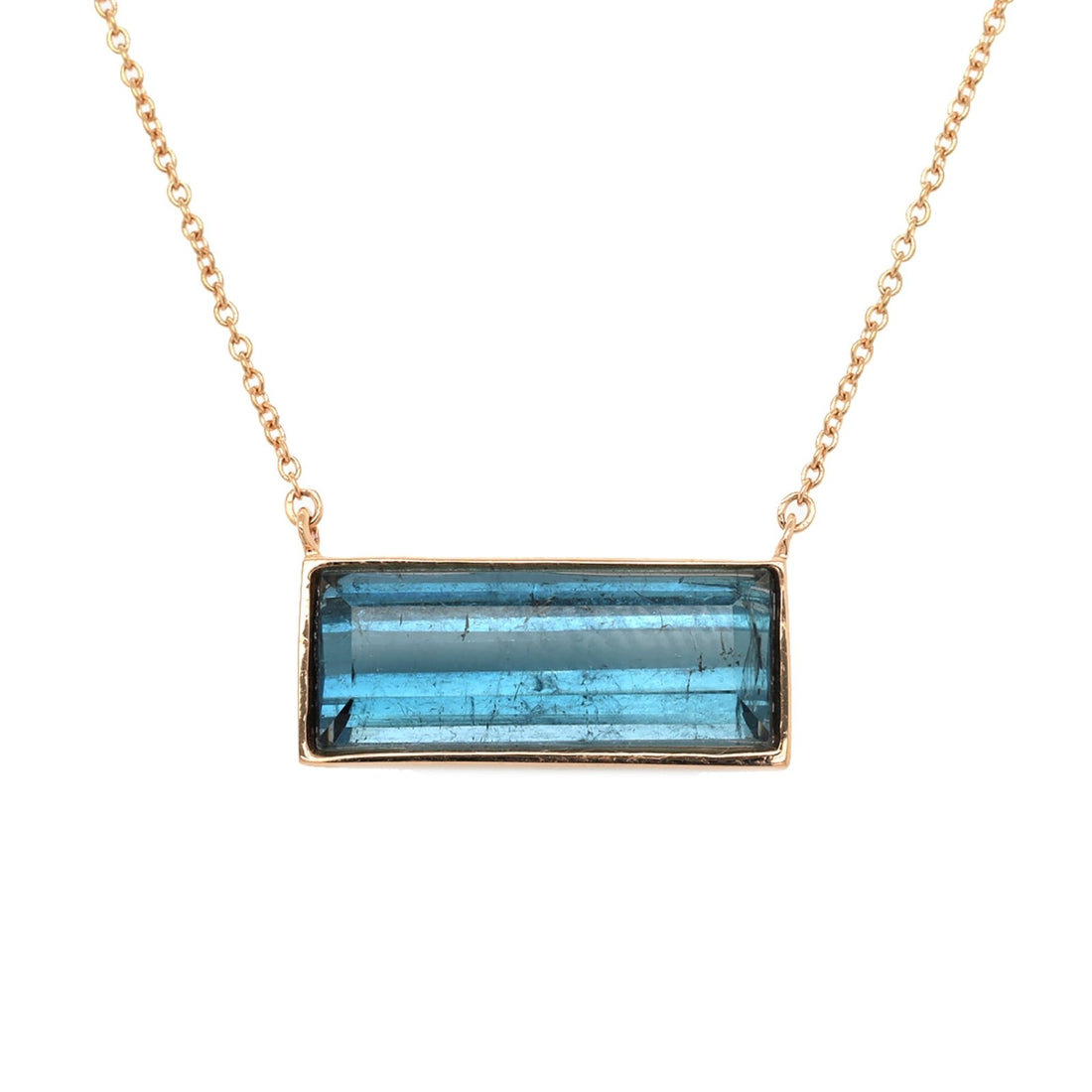 One of a Kind Blue Tourmaline Necklace
Blue Tourmaline opens one up to the highest spiritual states; helping once connect to their deepest psychic gifts. It expands psychic channels and allows one to press clairvoyance through verbal communication. Evoking the energy of a peaceful mind, it facilitates a state of high awareness, opening one up to deep meditation. It enhances the ability to connect with spirit guides and aligns the mind with divine energy.
18k Gold, 4.722 ct, Measurements: 17 x 7 x 4.5 mm
Please note that our products may vary in appearance due to the use of natural gemstones. Gemstones are a natural product and as such, each stone may have slight variations in color, texture, and shape. While we do our best to ensure that our products are as consistent as possible, these variations are an inherent part of the beauty and uniqueness of natural gemstones. We appreciate your understanding and hope that you will enjoy the natural beauty of our products.