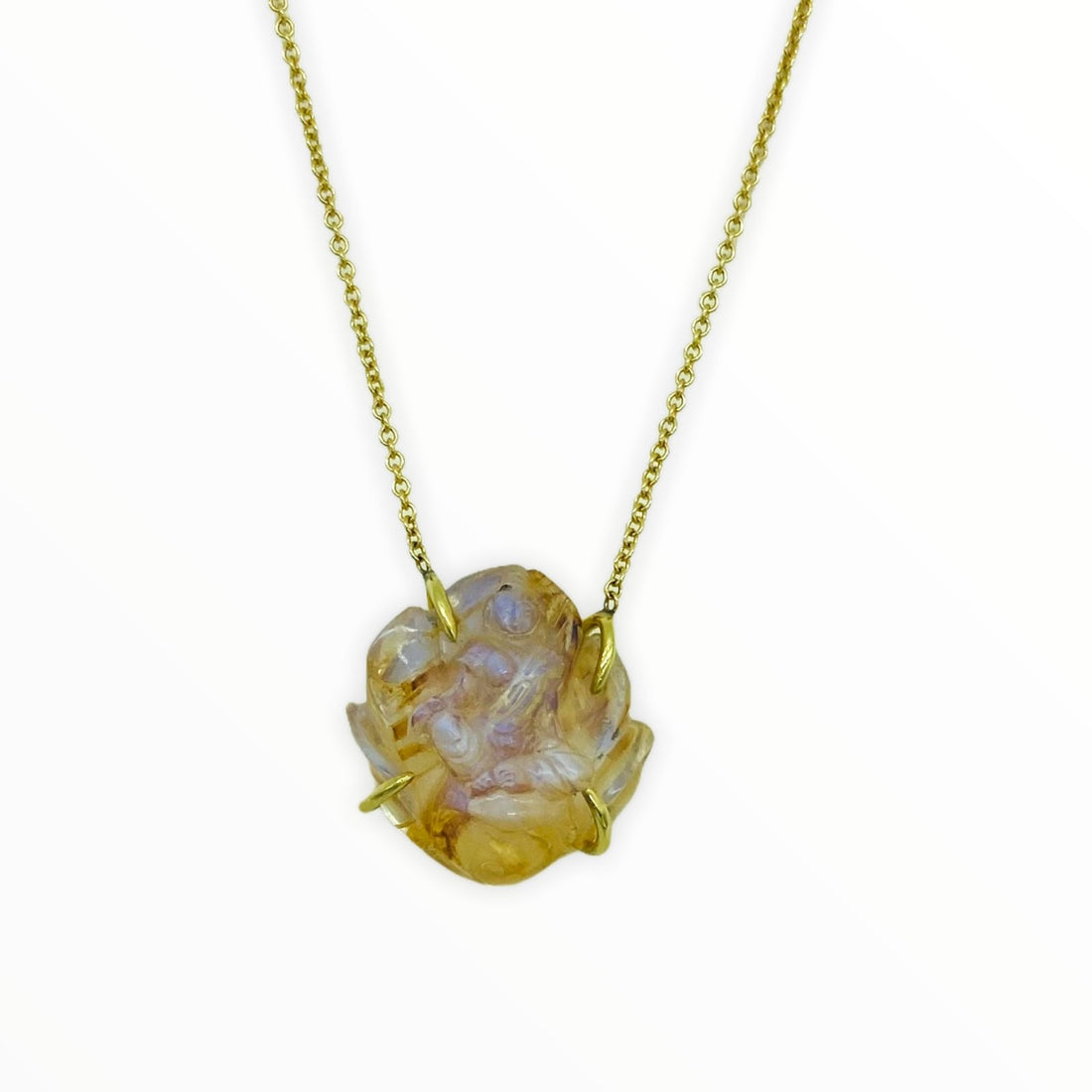 Moonstone Buddha Necklace
The gem of the High Priestess, moonstone is strongly connected to water and the cycles of the moon. It creates a sea of calm, soothing emotional waves. A wonderful stone for feminine energy it guides the way for abundance, inspiration, and love. Very useful for soothing symptoms of pre-menstrual syndrome.
Chakra: Third Eye & Crown
Moonstone & 18k Gold, 15.5 x 16 x 8.2 mm, 11.03 ct
Please note that our products may vary in appearance due to the use of natural gemstones. Gemstones are a natural product and as such, each stone may have slight variations in color, texture, and shape. While we do our best to ensure that our products are as consistent as possible, these variations are an inherent part of the beauty and uniqueness of natural gemstones. We appreciate your understanding and hope that you will enjoy the natural beauty of our products.