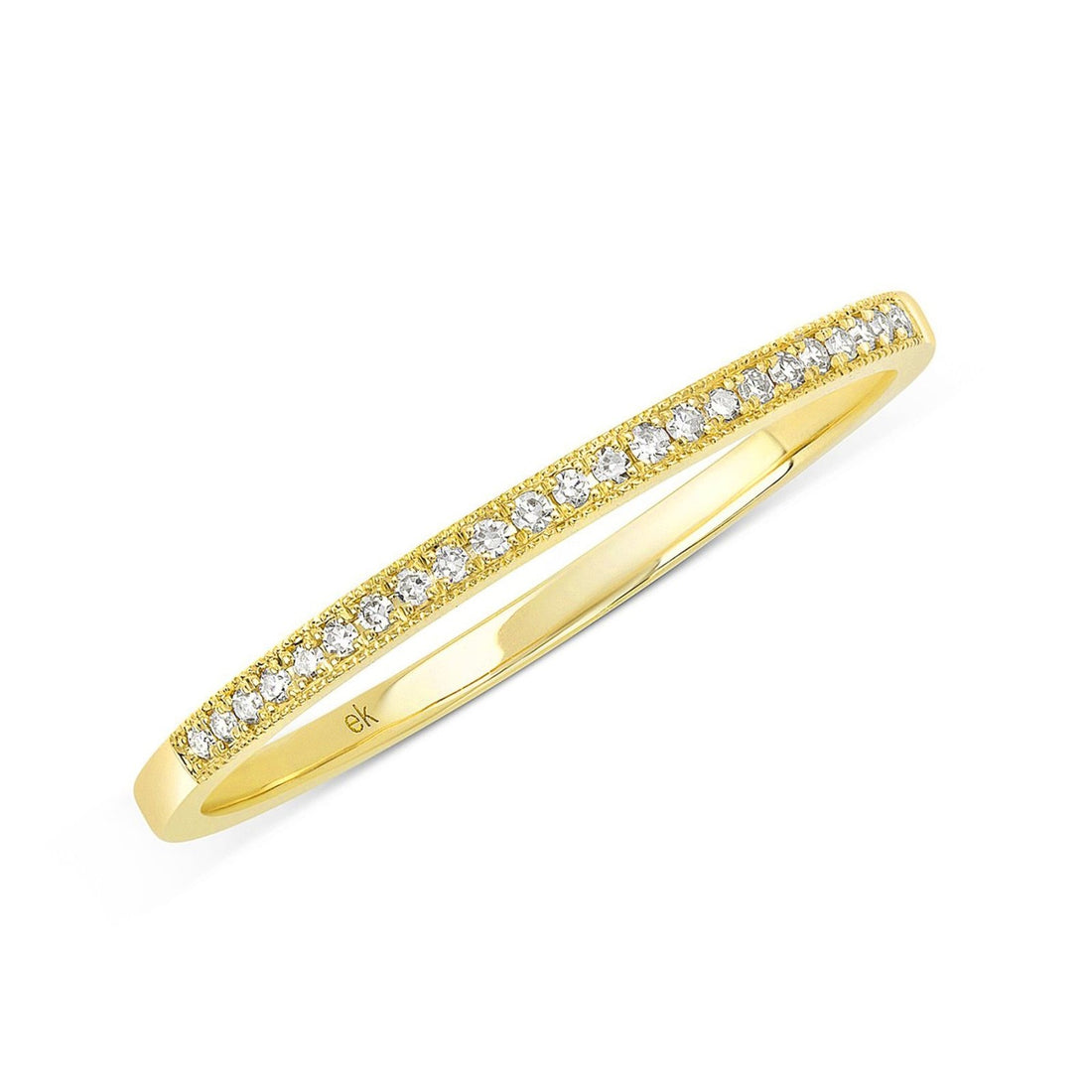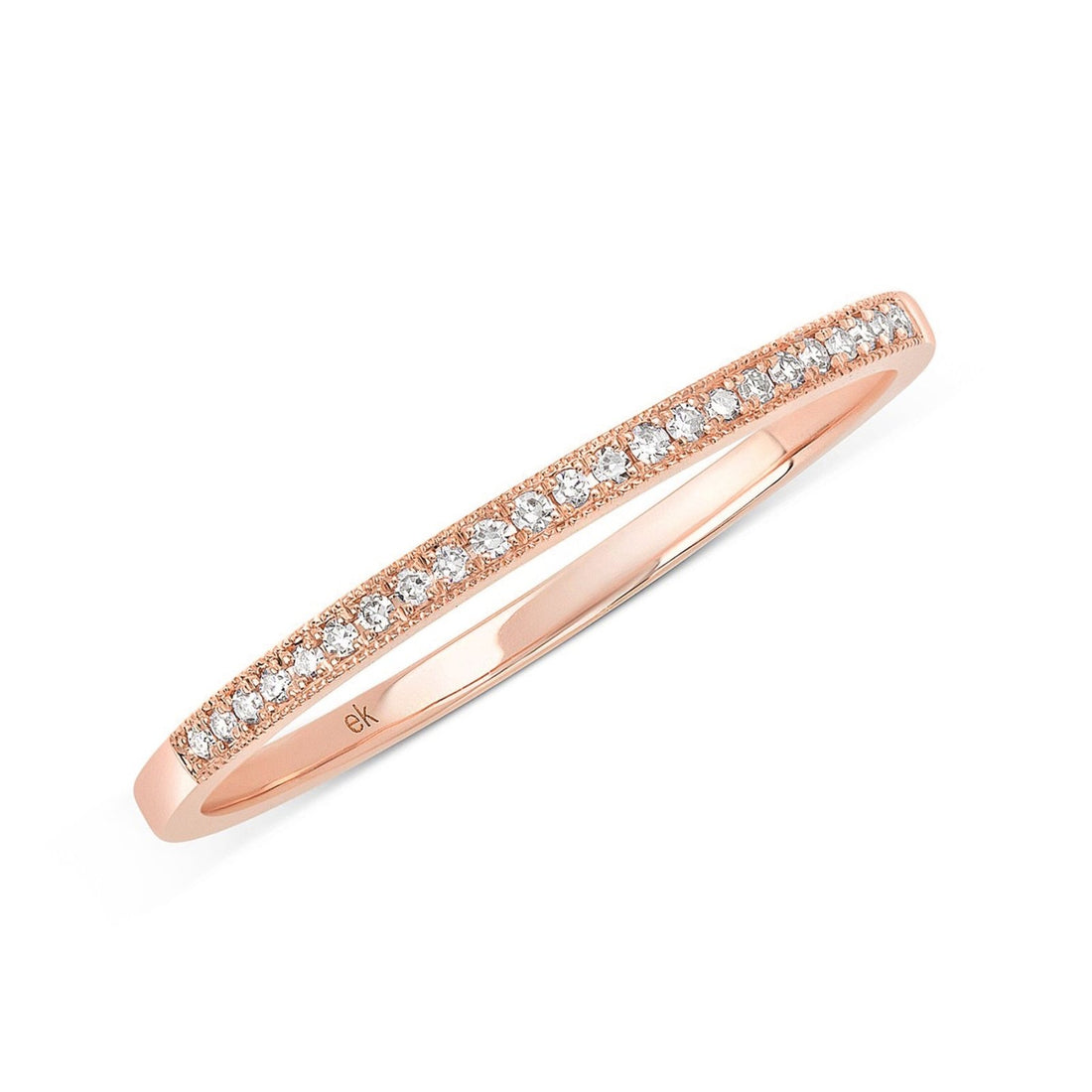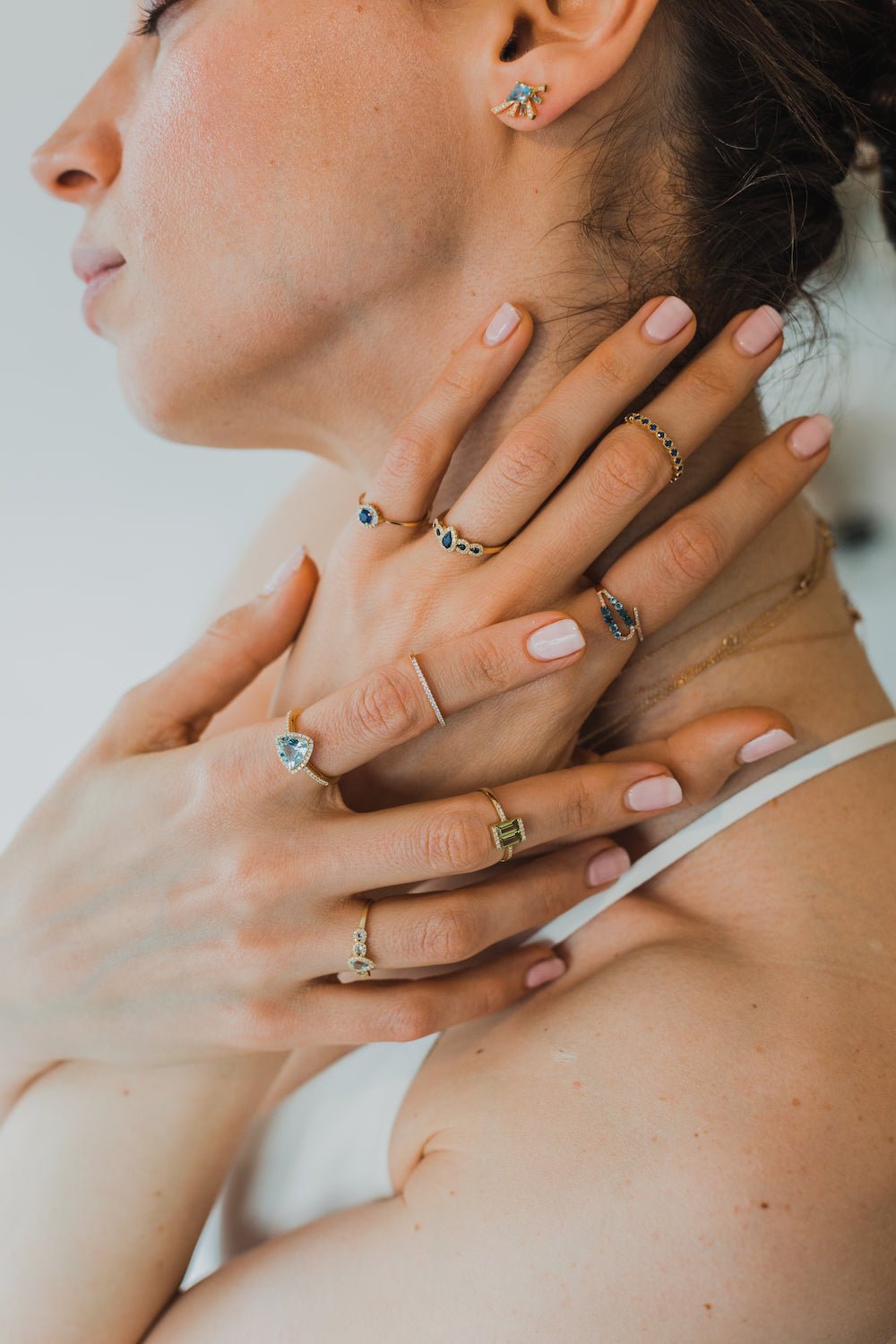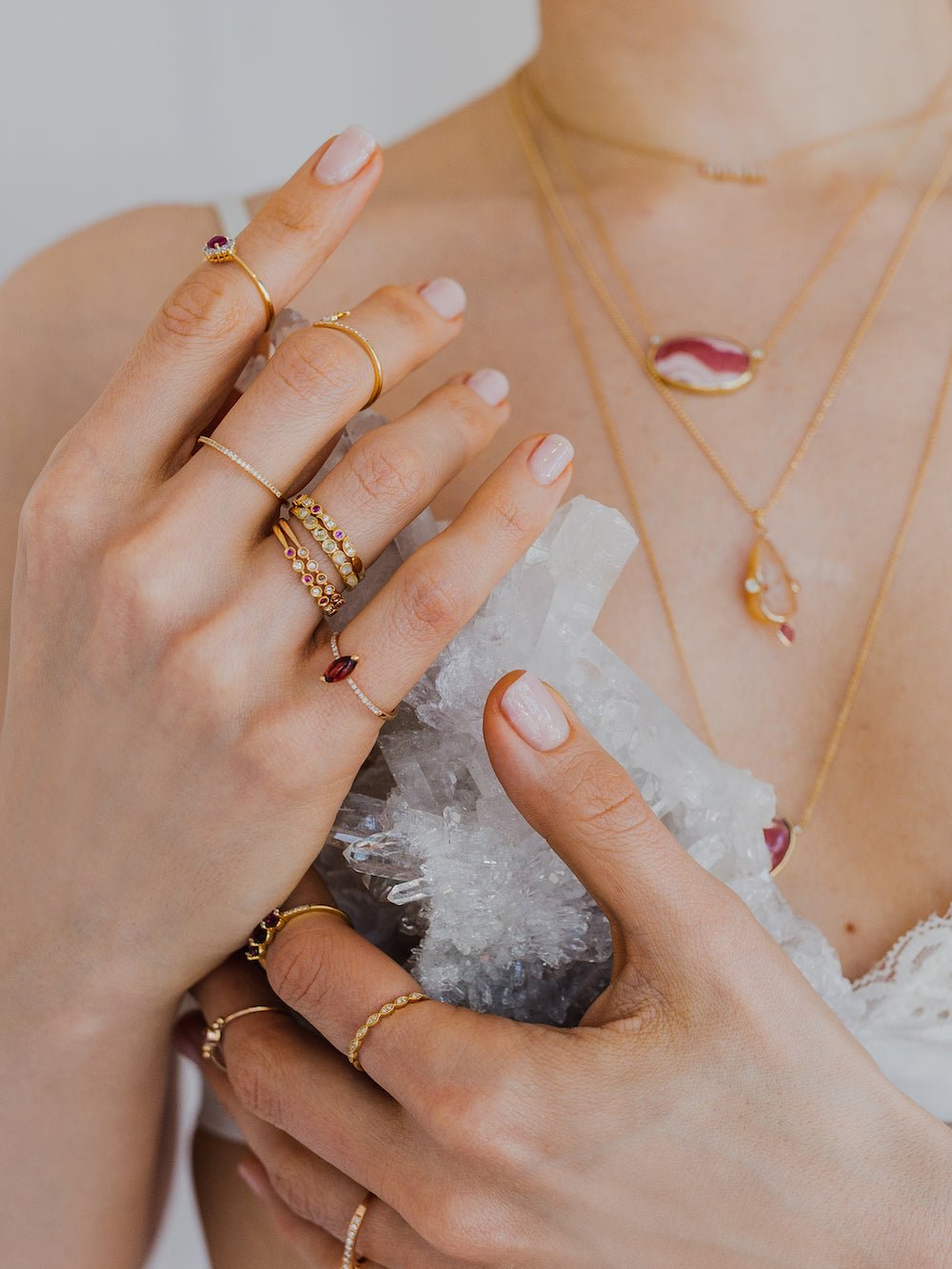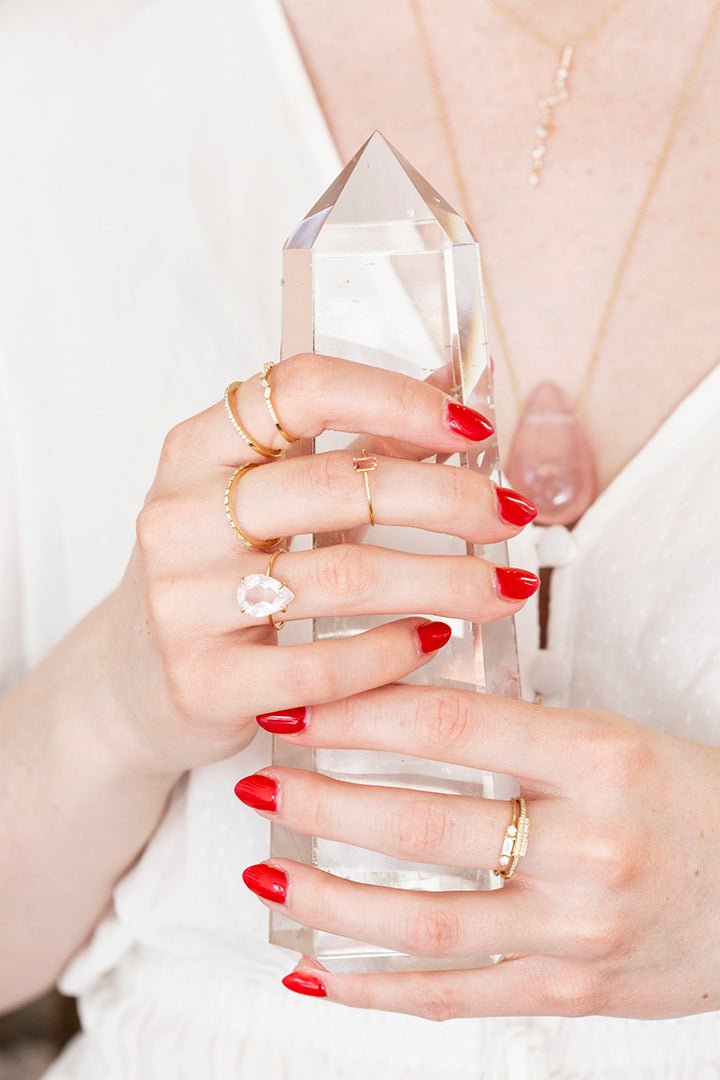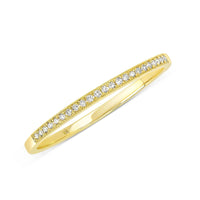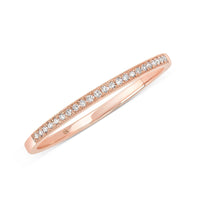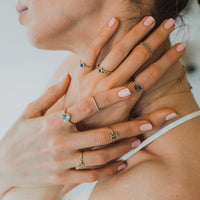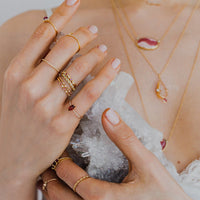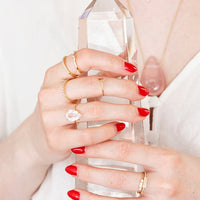 May we always choose light. In the places we go, the people we love, the words we speak, and the actions we take. This delicate, timeless ring is a beautiful companion for those on a path of illumination.
Measurement: 1.4 x 22 x 1.2 mm        Shank: 1.3 mm
Weight: 0.906 grams 18k gold
Please allow 4-6 weeks for production.
Please note that our products may vary in appearance due to the use of natural gemstones. Gemstones are a natural product and as such, each stone may have slight variations in color, texture, and shape. While we do our best to ensure that our products are as consistent as possible, these variations are an inherent part of the beauty and uniqueness of natural gemstones. We appreciate your understanding and hope that you will enjoy the natural beauty of our products.