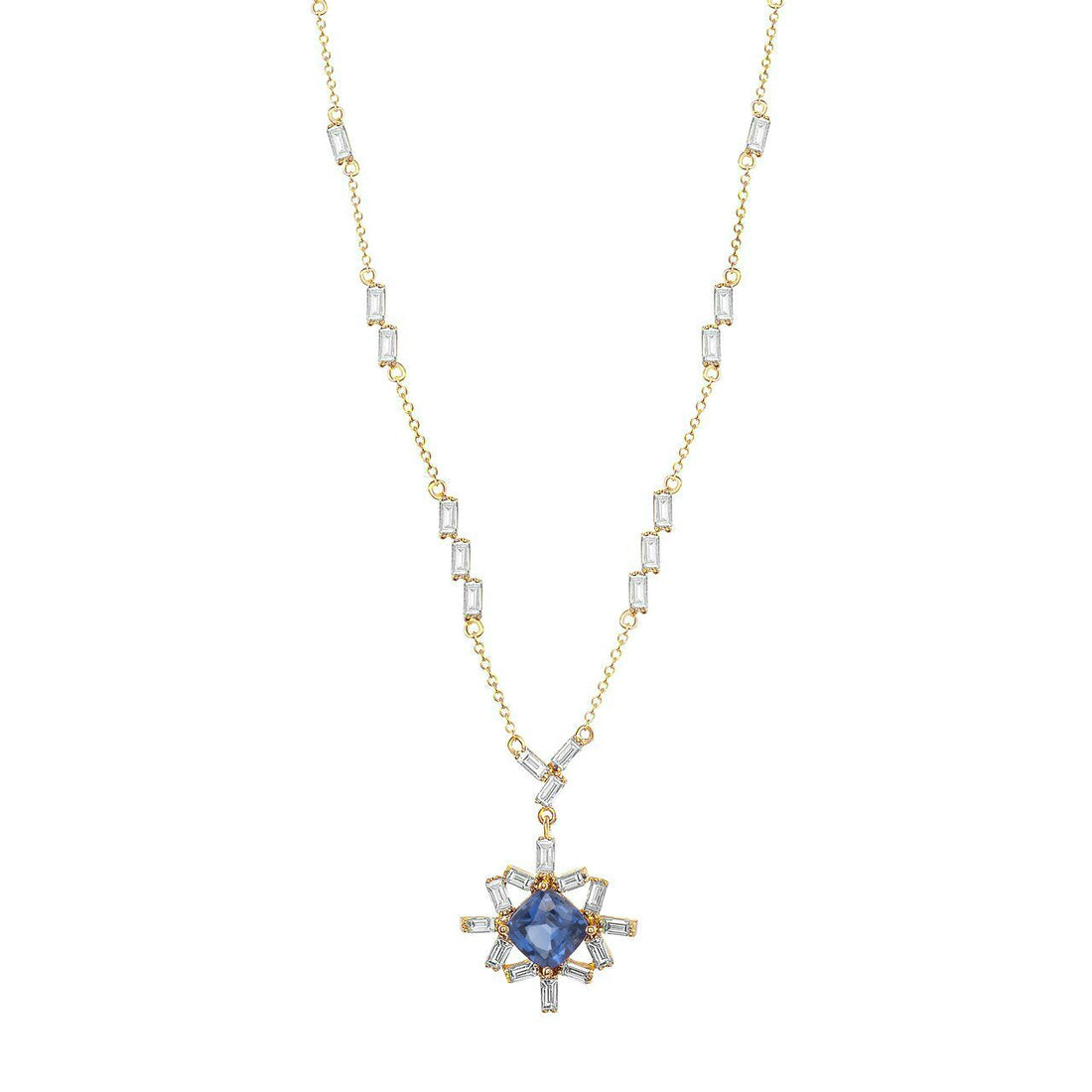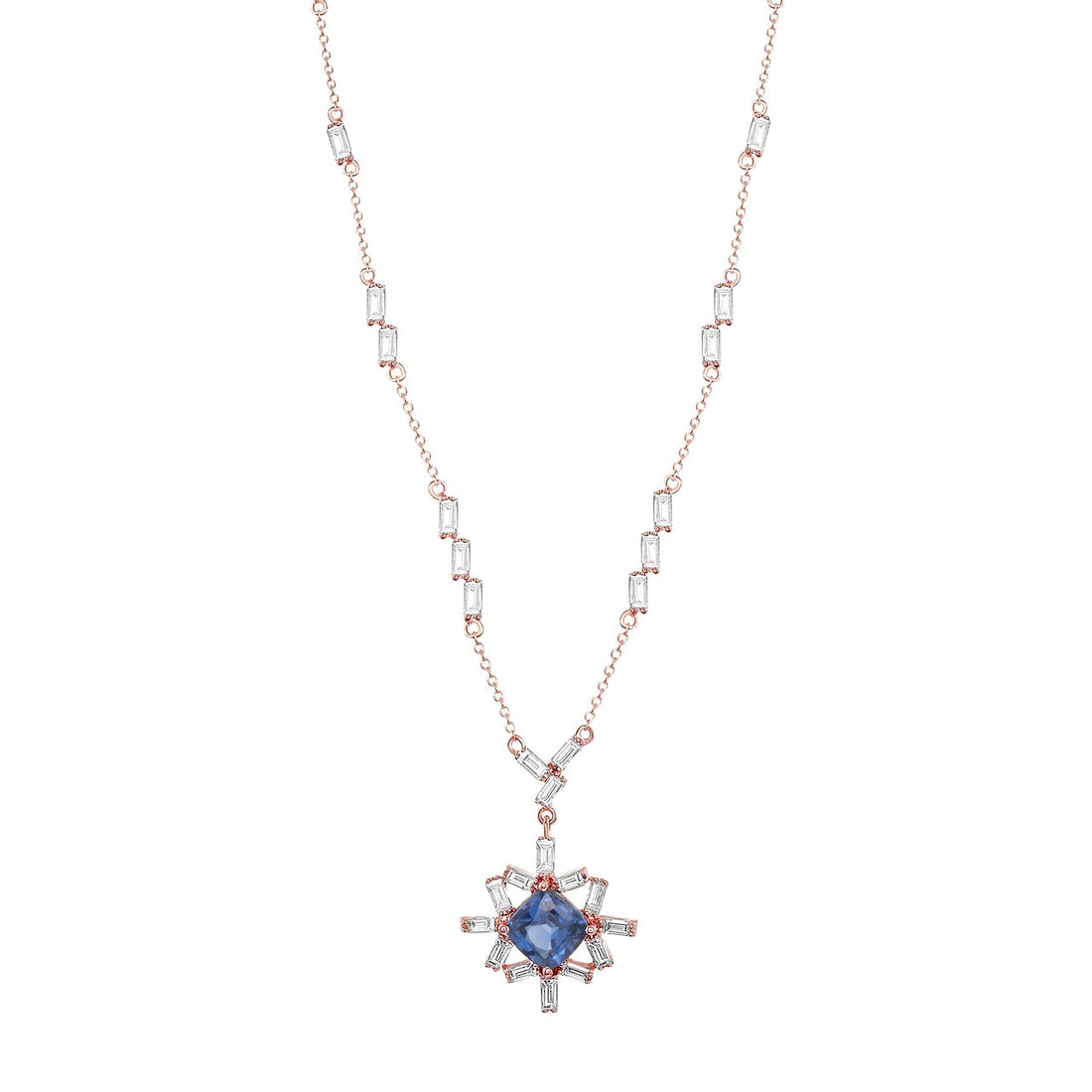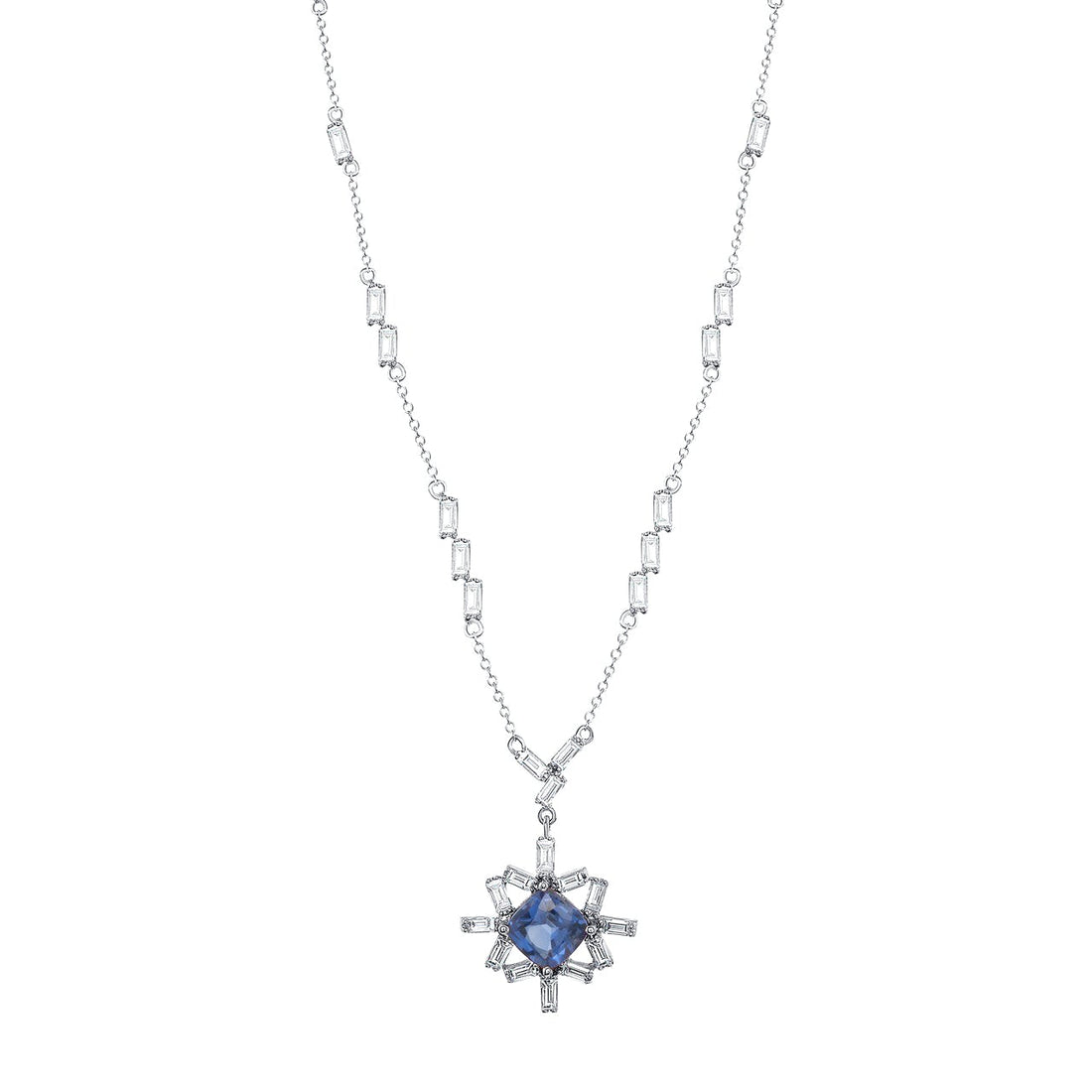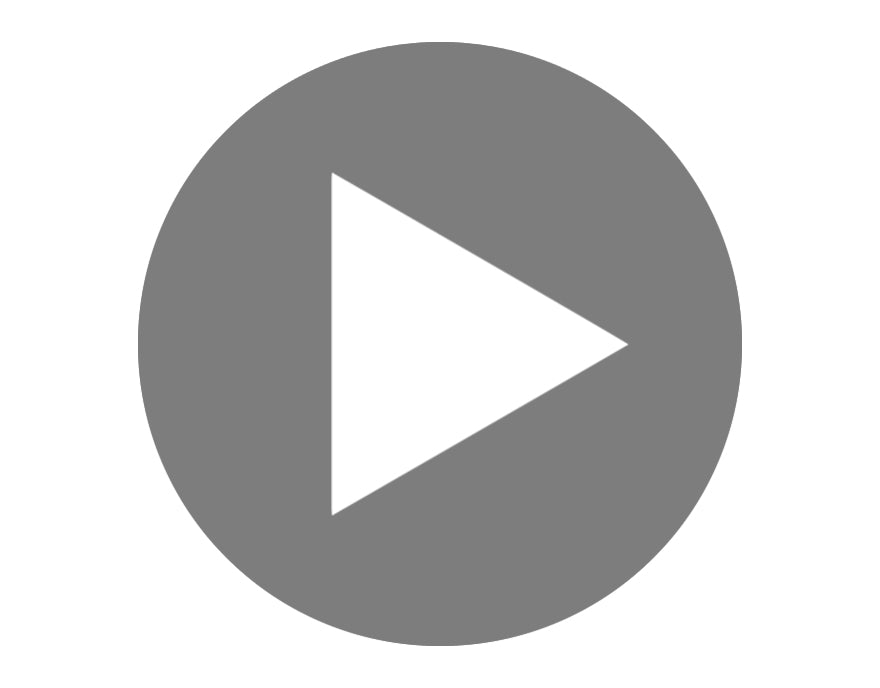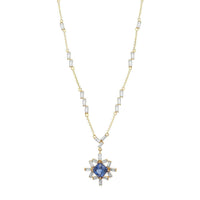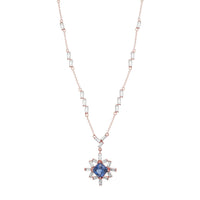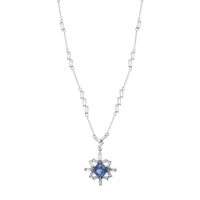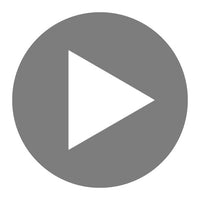 Galactica Necklace with diamond baguettes on chain. The stone of insight, the Greeks used to bring it to the Oracle at Delphi for knowledge of things unseen. Blue sapphire ignites psychic activation, enhances insight, and boosts extrasensory perception and mental agility. It promotes a deeper understanding of the self and empowers one to stand their ground. It inspires the spirit and connects one with the voice of wisdom. Chakra: Third Eye & Throat Diamond The hardest of all stones, diamonds are believed to open access to the divine realms. Diamonds have a powerful vibrational energy which enhances inner vision and stimulates the imagination. They promote truth and bring pure light into our consciousness allowing us to bravely express our most sacred self. Chakra: Heart, Third Eye, & Crown
Please allow 4-6 weeks for production.
Please note that our products may vary in appearance due to the use of natural gemstones. Gemstones are a natural product and as such, each stone may have slight variations in color, texture, and shape. While we do our best to ensure that our products are as consistent as possible, these variations are an inherent part of the beauty and uniqueness of natural gemstones. We appreciate your understanding and hope that you will enjoy the natural beauty of our products.