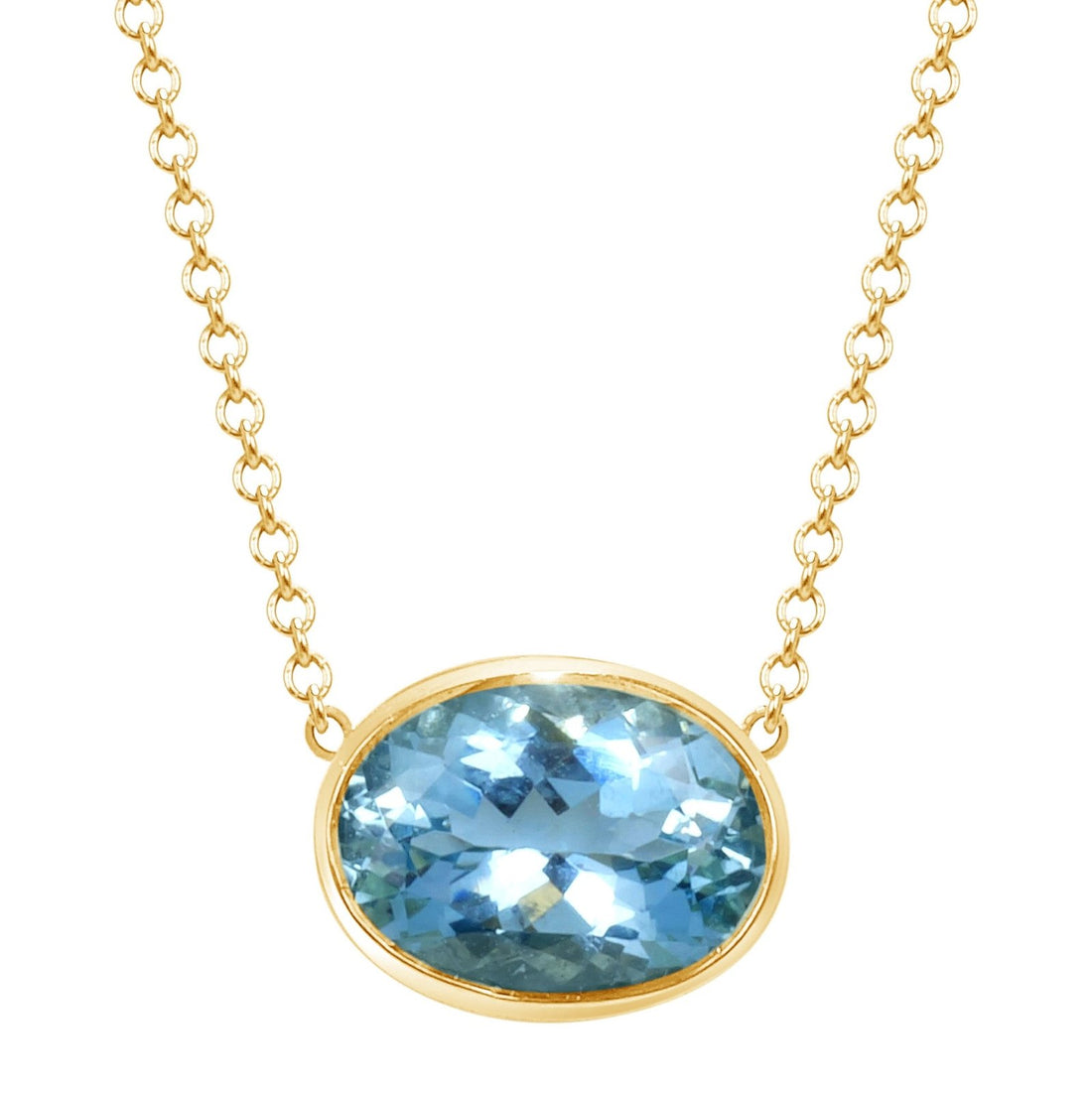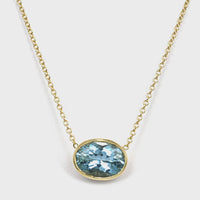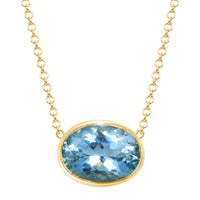 Wearing Aquamarine offers compelling reasons for anyone seeking to enhance their well-being. This enchanting gemstone brings a sense of tranquility and serenity, soothing the mind and emotions. Its calming energy helps alleviate stress, anxiety, and fear, promoting inner peace and emotional balance. By wearing Aquamarine, individuals can experience a greater sense of calmness and find solace in challenging times, allowing them to navigate life with grace and composure.
Details: 1.63ct Aquamarine, Gold 
Please note that our products may vary in appearance due to the use of natural gemstones. Gemstones are a natural product and as such, each stone may have slight variations in color, texture, and shape. While we do our best to ensure that our products are as consistent as possible, these variations are an inherent part of the beauty and uniqueness of natural gemstones. We appreciate your understanding and hope that you will enjoy the natural beauty of our products.