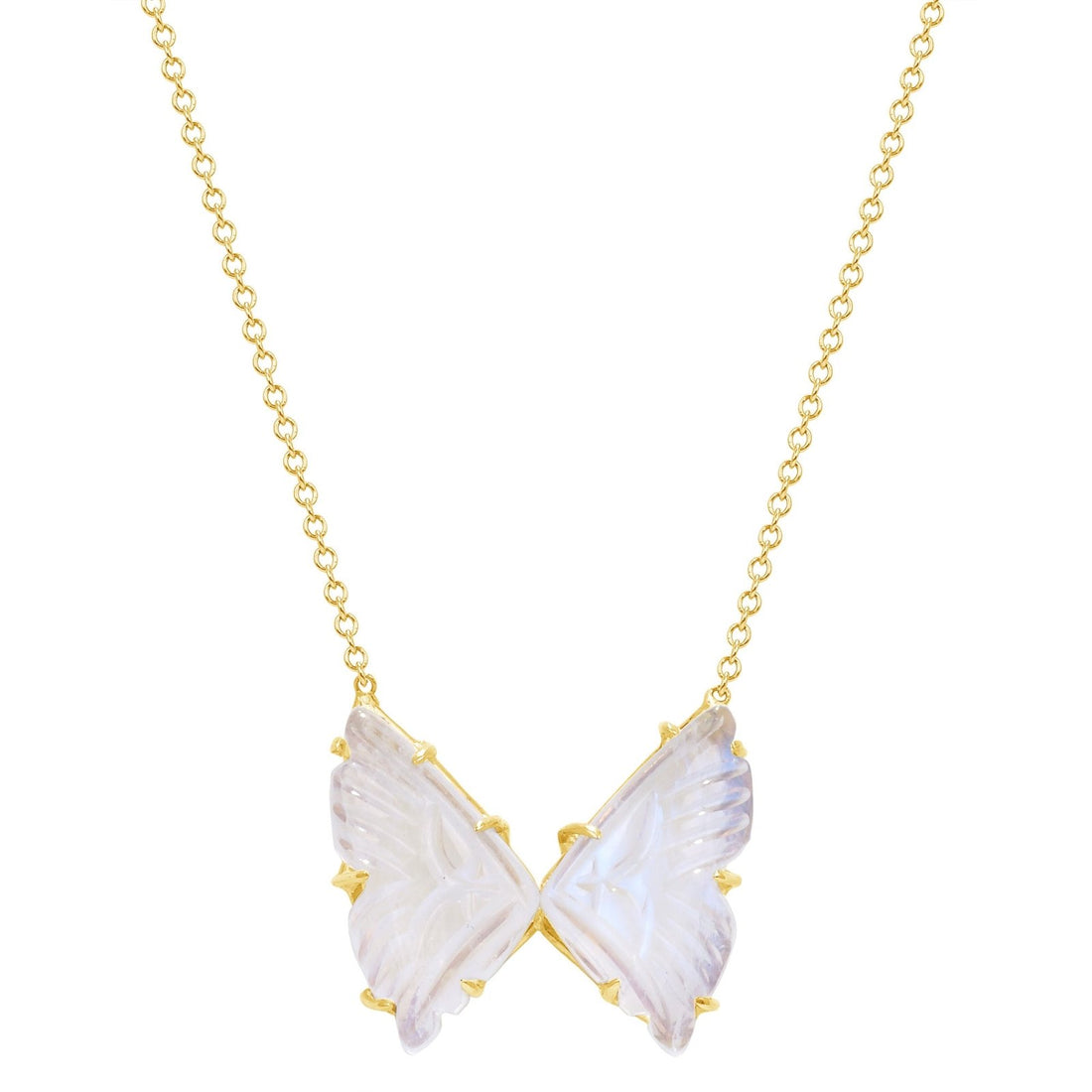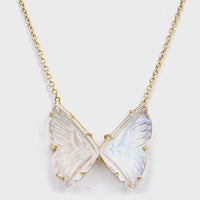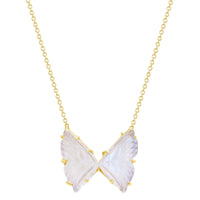 One of a kind Moonstone Butterfly Necklace
Moonstone, worn as a necklace, offers a captivating allure and a range of desirable benefits. Its ethereal beauty reflects the moon's enchanting glow, making it a symbol of femininity and intuition. Moonstone is known to enhance emotional well-being, promoting inner harmony, and soothing emotional stress. It is believed to heighten intuition and spiritual awareness, offering clarity and guidance in navigating life's uncertainties. By wearing moonstone as a necklace, individuals can tap into its serene energy and experience a deeper connection with their emotions, intuition, and spiritual essence.
Please allow 4-6 weeks for production.
Details: 5.74 CT Moonstone Butterfly Necklace 

Please note that our products may vary in appearance due to the use of natural gemstones. Gemstones are a natural product and as such, each stone may have slight variations in color, texture, and shape. While we do our best to ensure that our products are as consistent as possible, these variations are an inherent part of the beauty and uniqueness of natural gemstones. We appreciate your understanding and hope that you will enjoy the natural beauty of our products.