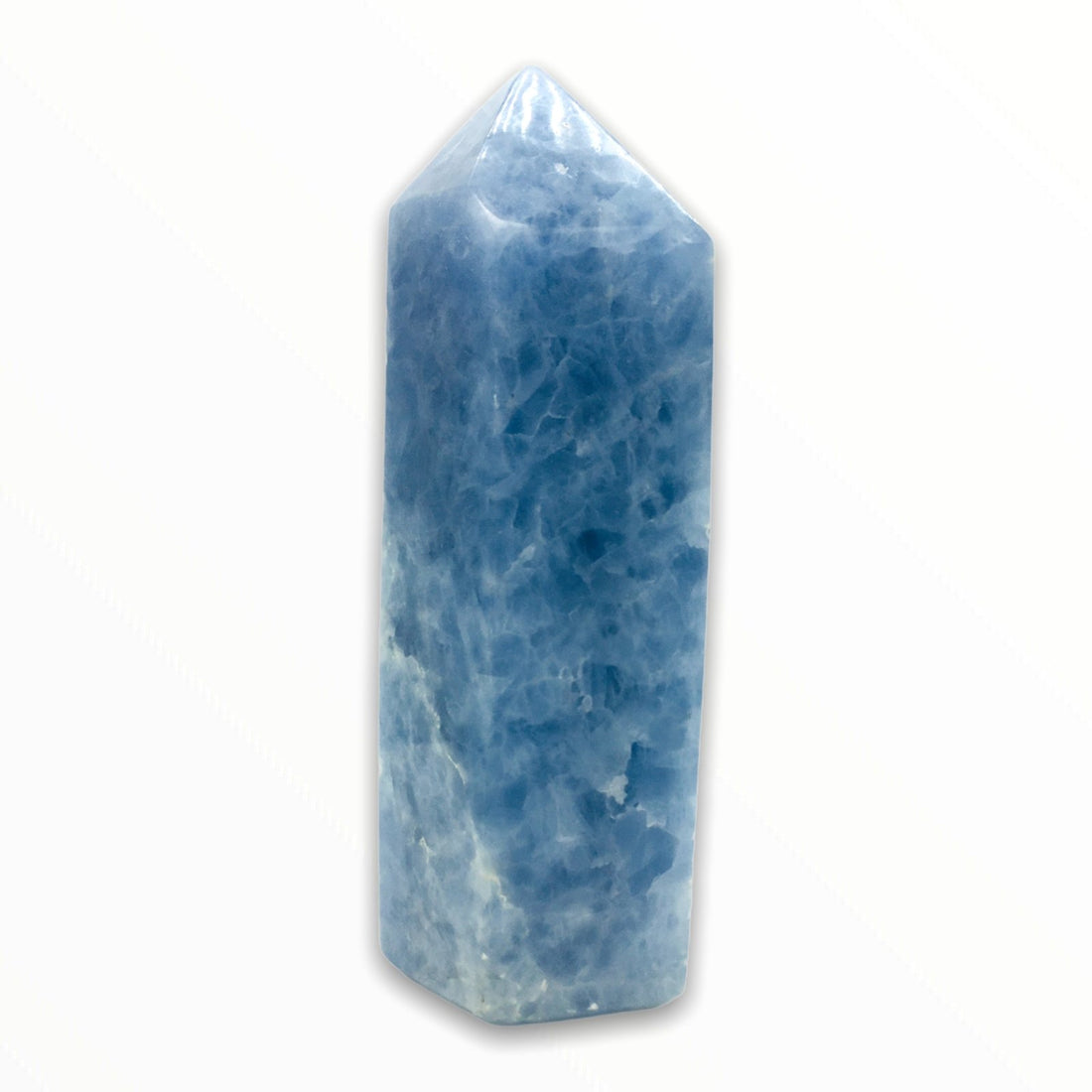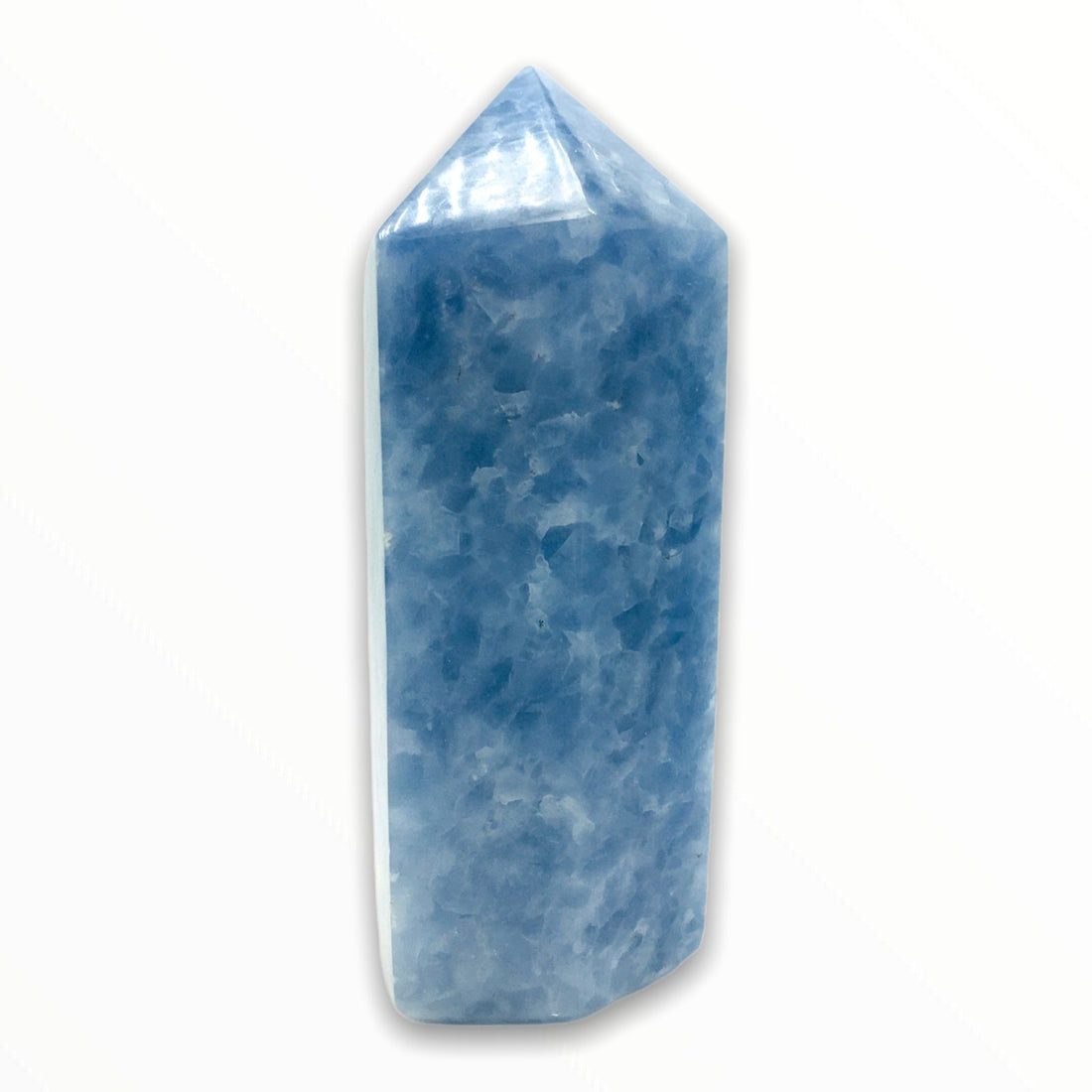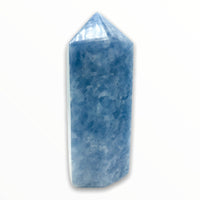 A gentle aid for communication, Blue Calcite is the introvert's truth stone, encouraging a calm yet confident voice. Like staring into a soft patch of blue sky, this stone brings us to a place of wonder and curiosity, and is a perfect companion for poets and writers. Connected with the lungs, it supports oxygen flow in the body and the cyclical renewal that comes with each breath.
Chakra: Throat
L2.6" x W2.35" x H7"
Please note that our products may vary in appearance due to the use of natural gemstones. Gemstones are a natural product and as such, each stone may have slight variations in color, texture, and shape. While we do our best to ensure that our products are as consistent as possible, these variations are an inherent part of the beauty and uniqueness of natural gemstones. We appreciate your understanding and hope that you will enjoy the natural beauty of our products.