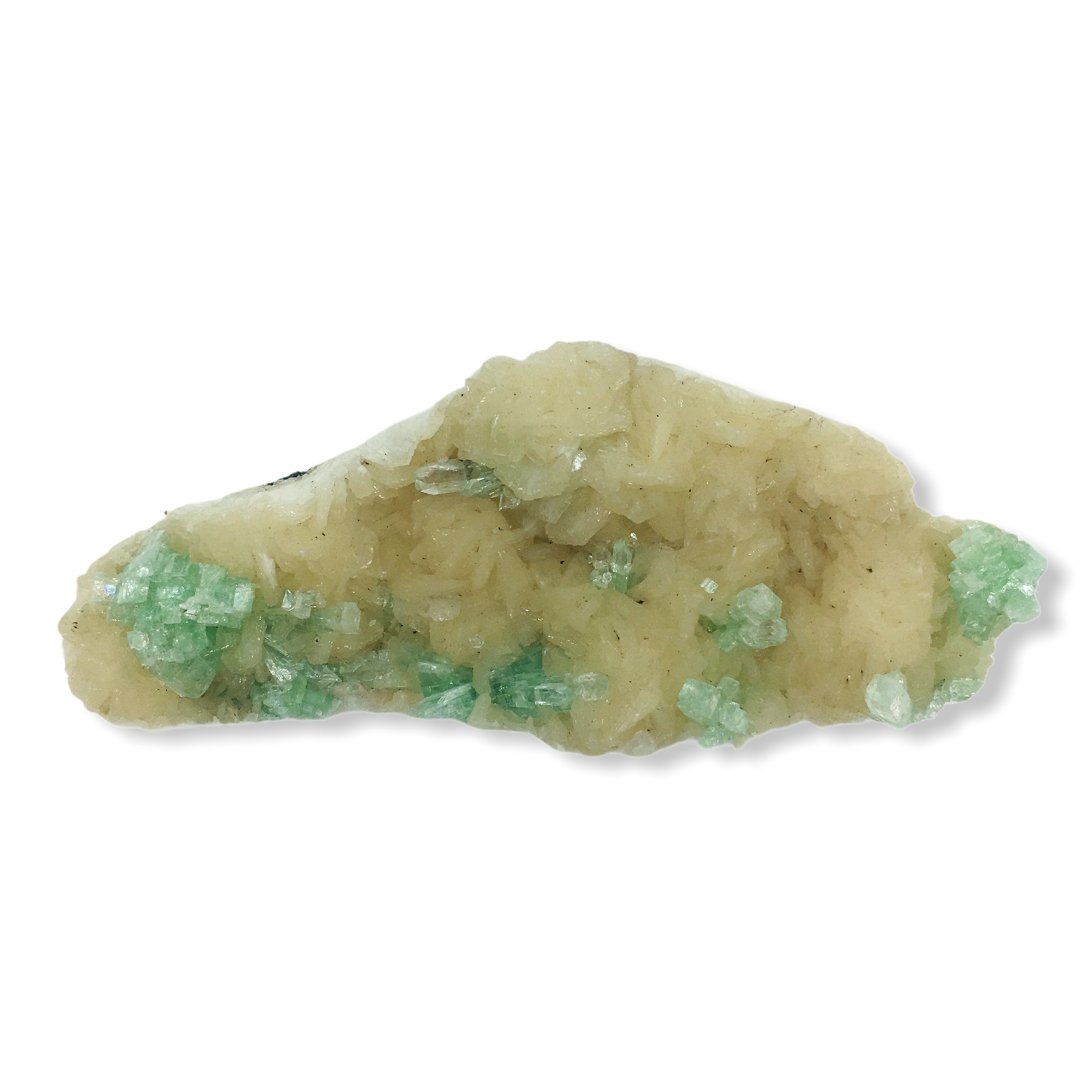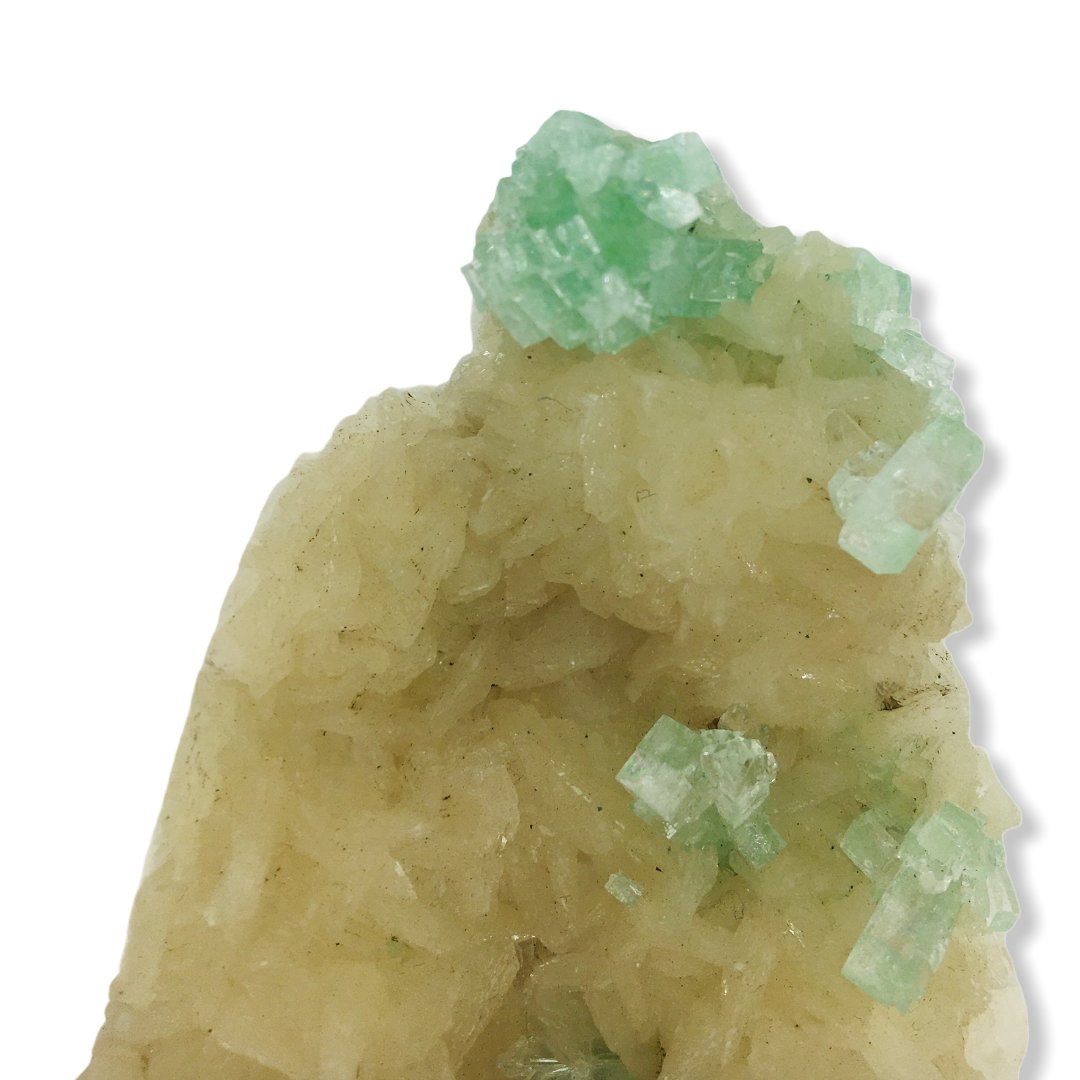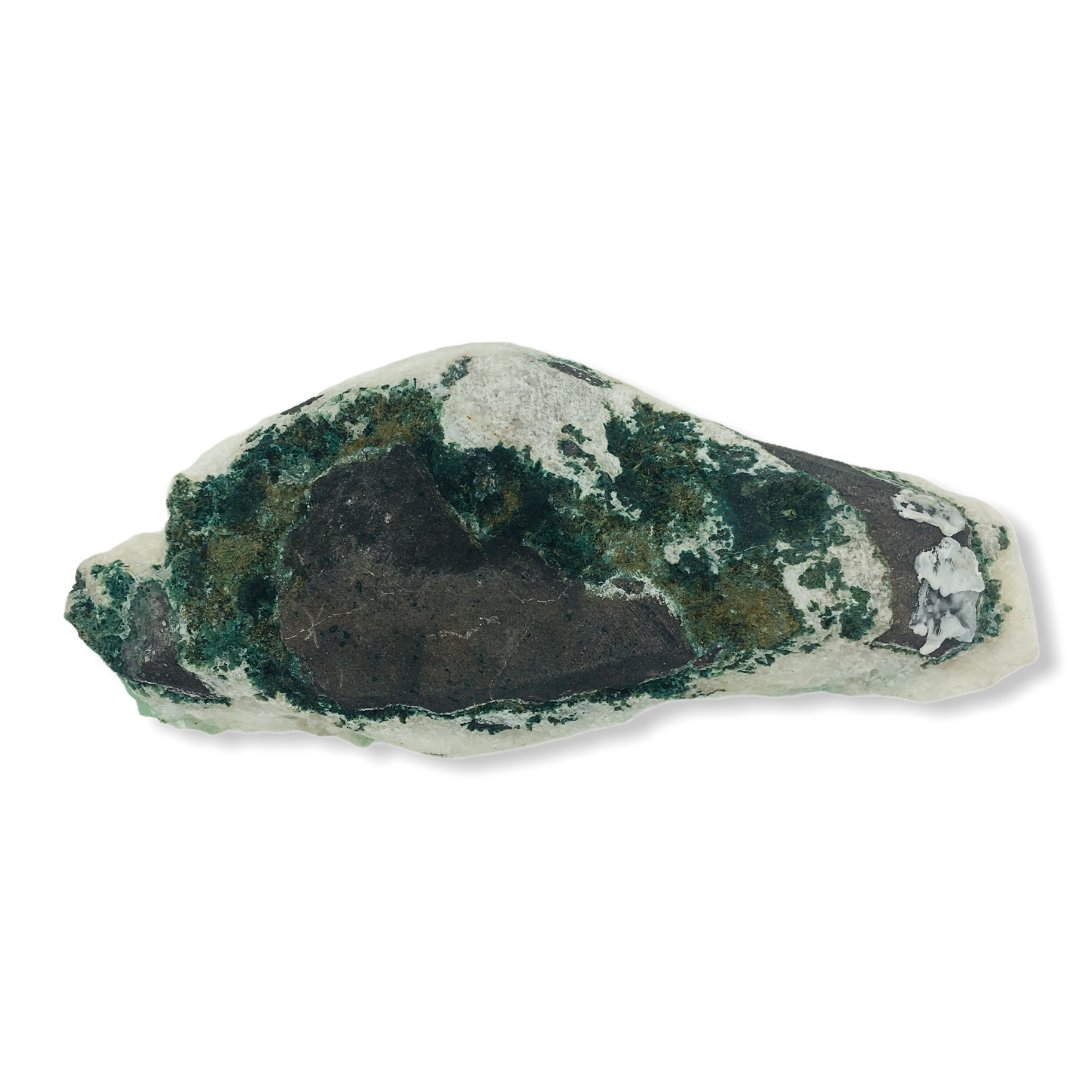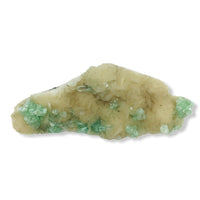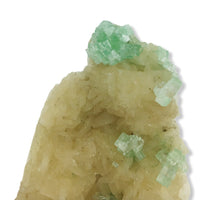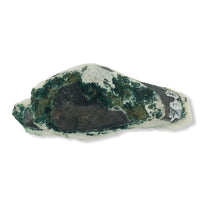 Stillbite
A deeply calming crystal, stillbite emanates a quiet and unceasing joy. A helper in organizing the mind, it encourages one to take charge, make decisions, and commit to a direction in his or her life. It promotes mental balance, a blissful auric field, and inner peace.
Chakra: Heart, Third Eye, & Crown
Apophyllite
Enhances clear sight, and stimulates intuition. Can help with healing degenerative diseases and detoxifying the body. Encourages joy in the wonder of physical life, finding hope, and sweetness, and connecting with the natural world. A psychic opener.
Chakra: Third Eye, Heart, & Crown
L5.25" x W.8" x H2.25" 
Please note that our products may vary in appearance due to the use of natural gemstones. Gemstones are a natural product and as such, each stone may have slight variations in color, texture, and shape. While we do our best to ensure that our products are as consistent as possible, these variations are an inherent part of the beauty and uniqueness of natural gemstones. We appreciate your understanding and hope that you will enjoy the natural beauty of our products.