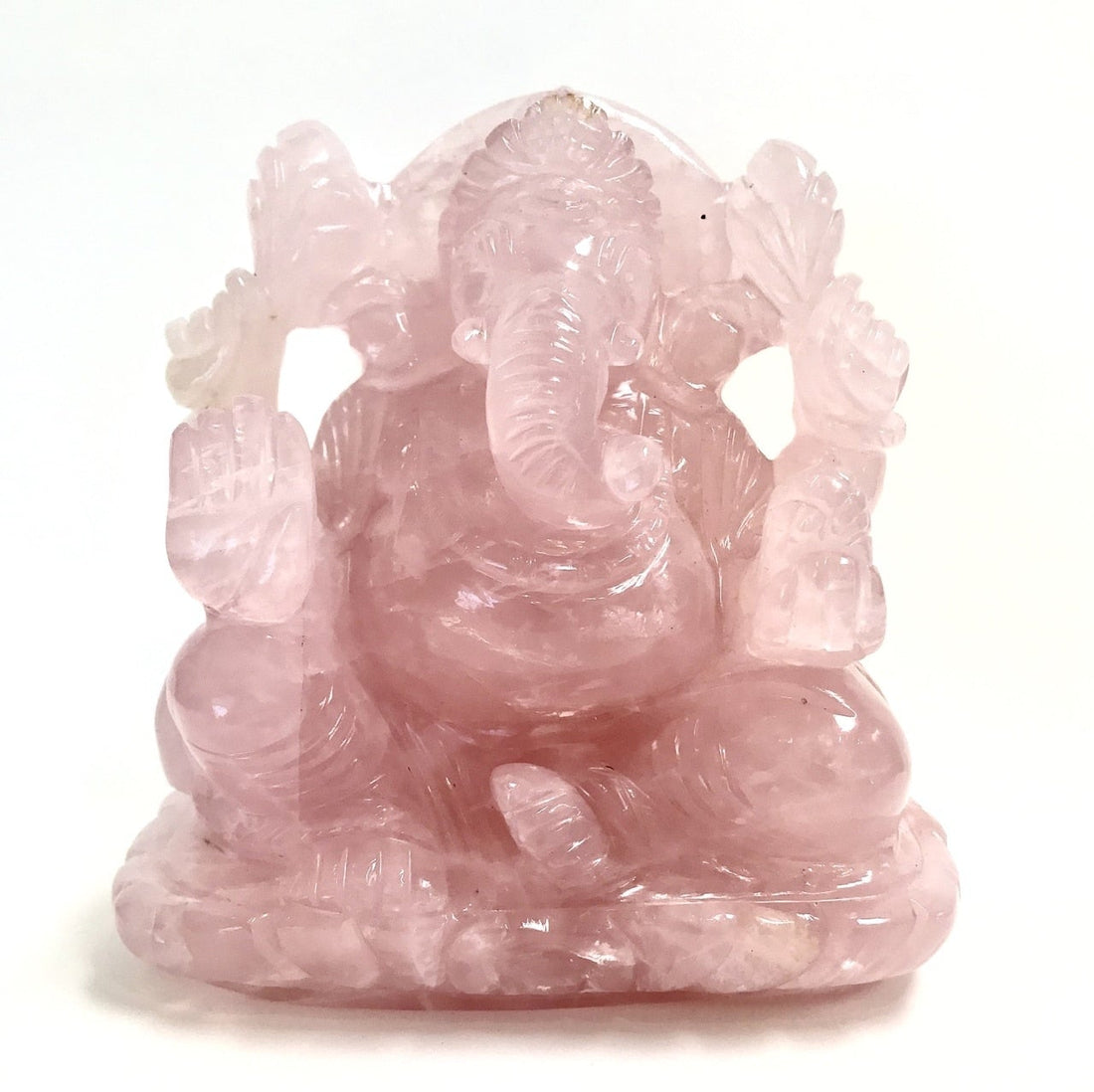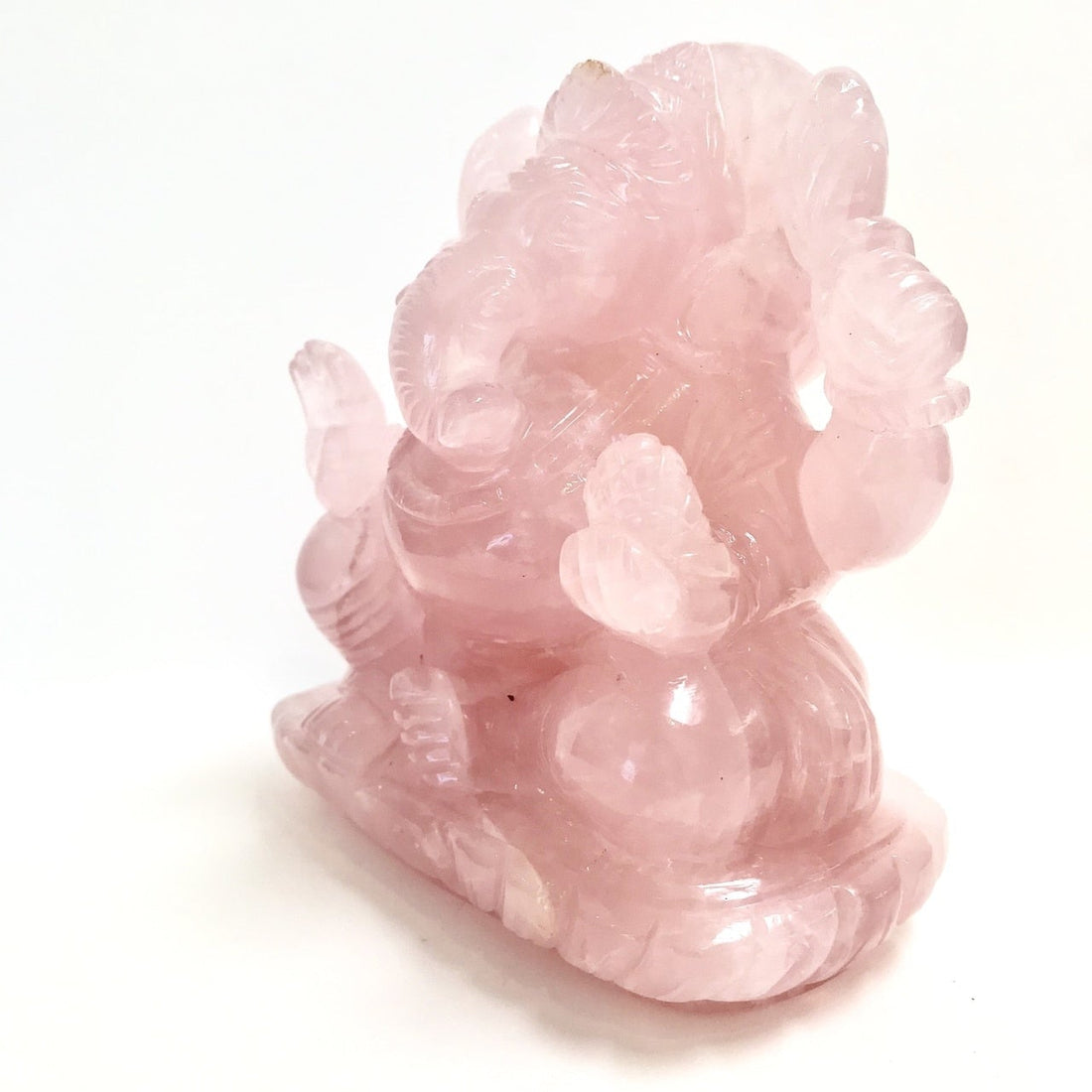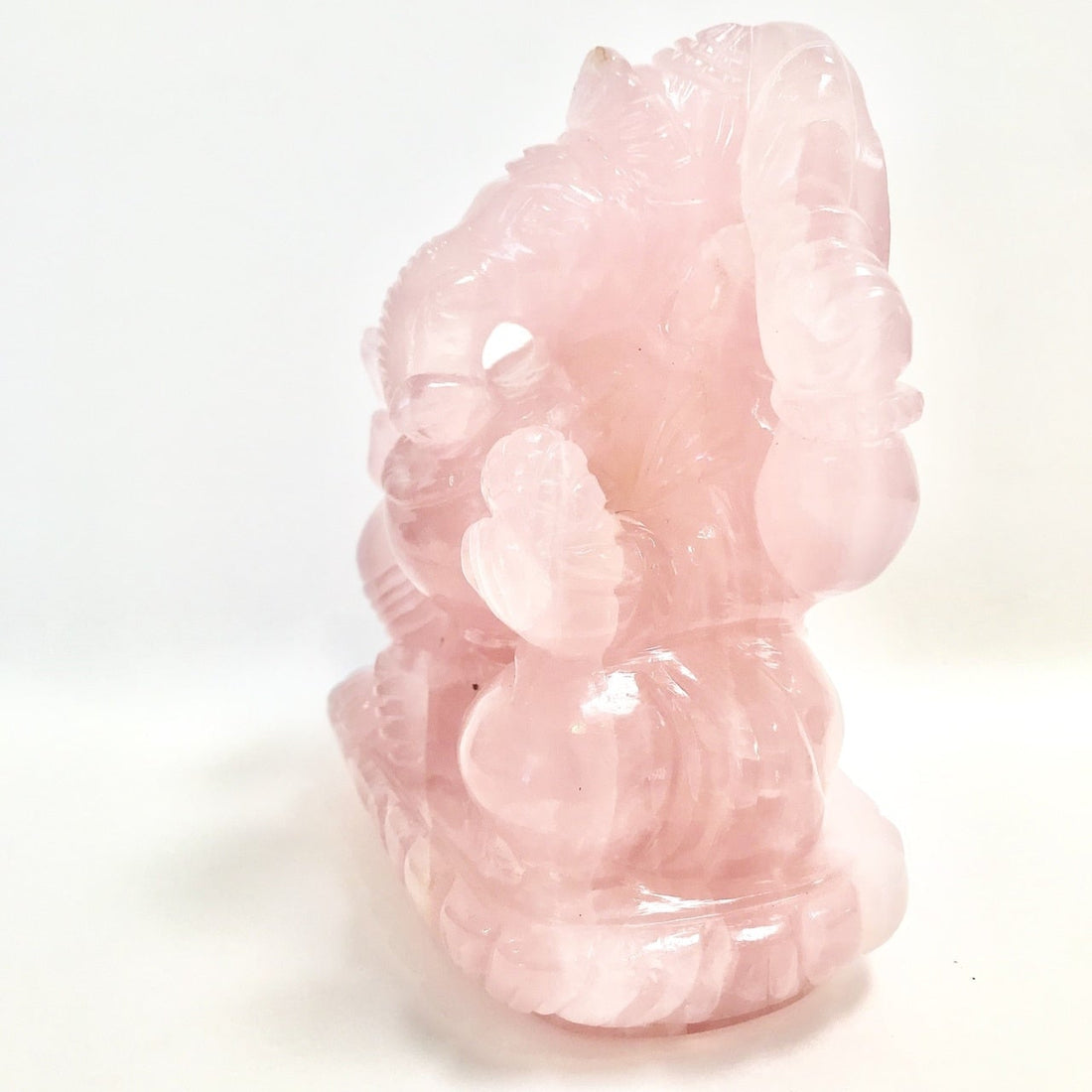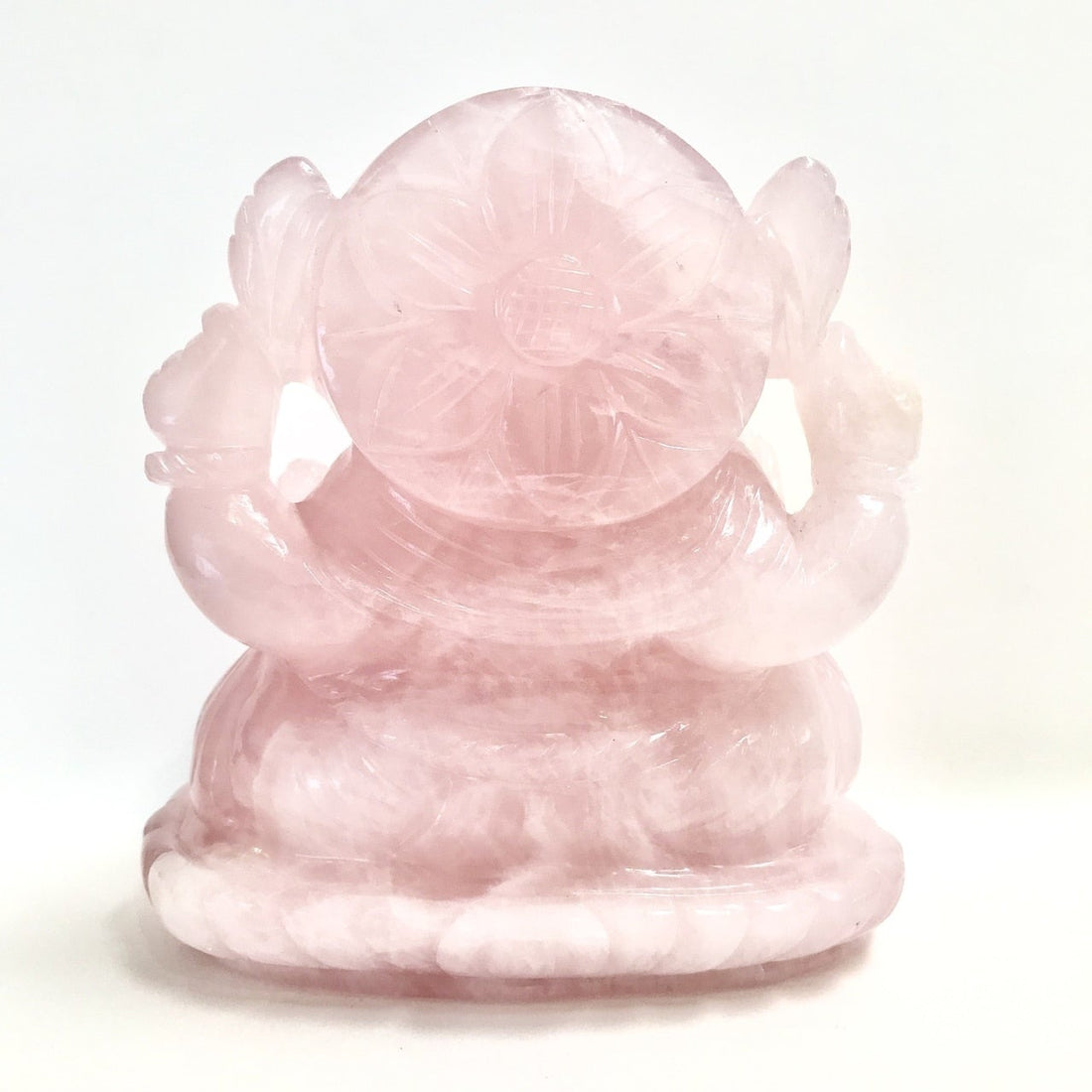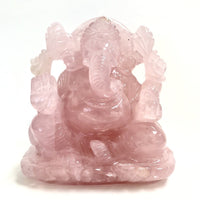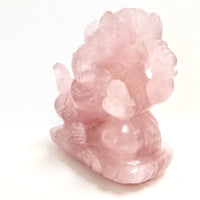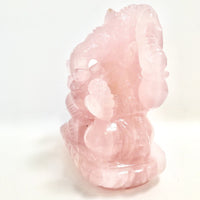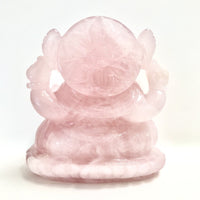 One of the most powerful spiritual allies, rose quartz is the stone of unconditional love and peace. It purifies and opens the heart and brings deep inner healing and self-love. It bathes the body, mind, and spirit in a healing, high frequency bright light. Rose quartz also encourages self forgiveness and acceptance and invokes self trust and self worth.
Chakra: Heart
Ganesha is a Hindu God- the son of Shiva and Paravati. He is the Lord of Good Fortune who provides prosperity, fortune and success. He is also the remover of Obstacles of both material and spiritual kinds as well as the Lord of Beginnings. He has the head of an Elephant and this symbolizes benevolence, intelligence and strength.
7" Height 6" Width
Please note that our products may vary in appearance due to the use of natural gemstones. Gemstones are a natural product and as such, each stone may have slight variations in color, texture, and shape. While we do our best to ensure that our products are as consistent as possible, these variations are an inherent part of the beauty and uniqueness of natural gemstones. We appreciate your understanding and hope that you will enjoy the natural beauty of our products.