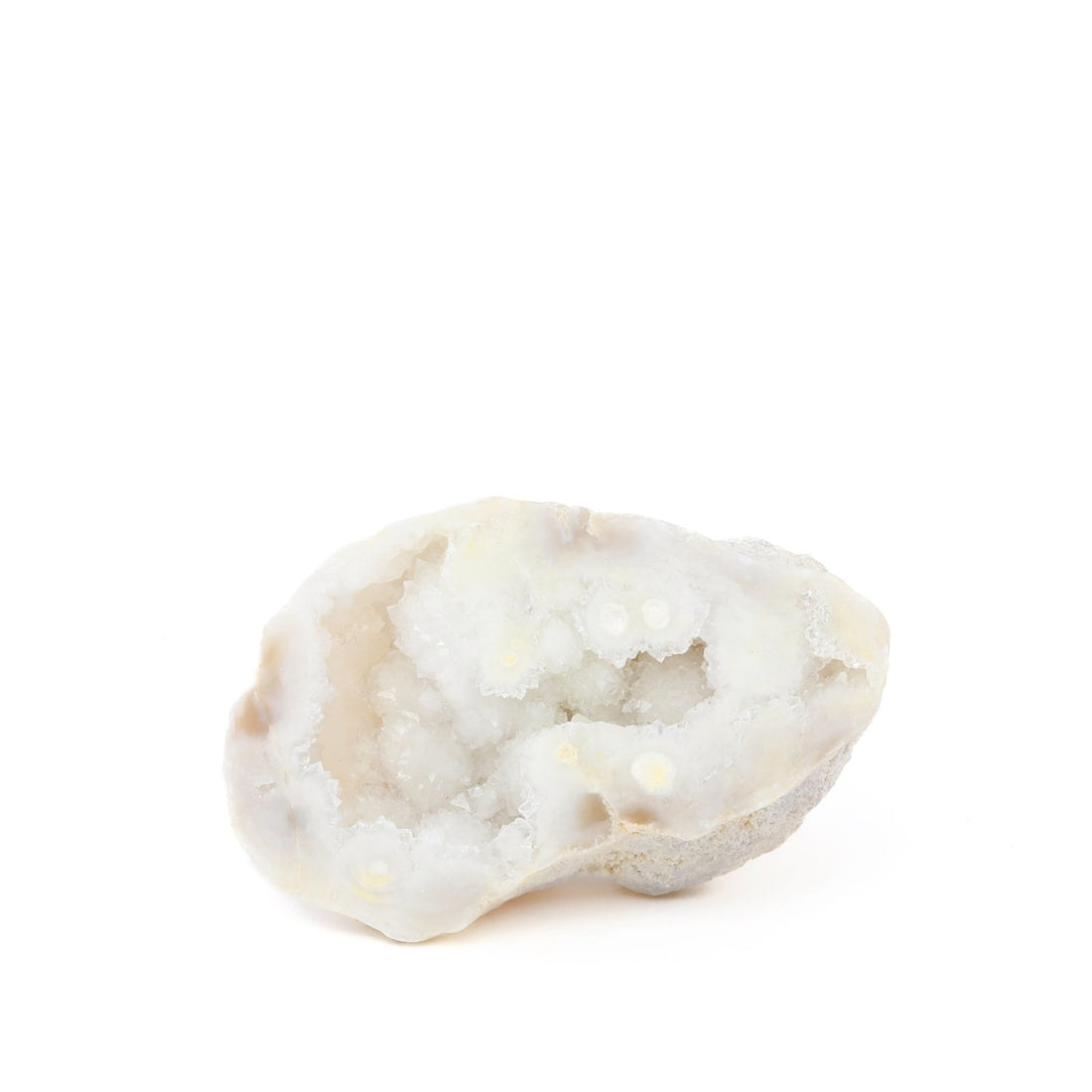 This stone reminds us of our own spiritual and creative nature and helps us to see this nature in others. Often shaped like a womb, coco geode is supportive during pregnancy, and also to those in the midst of a meaningful creative undertaking. Merging our spiritual and earth elements, Coco Geode allows us to create from an inspired and awakened place.

Chakra: Root and Third-Eye
Dimensions: L 5 inch x H 3 inch x W 3 inch
Please note that our products may vary in appearance due to the use of natural gemstones. Gemstones are a natural product and as such, each stone may have slight variations in color, texture, and shape. While we do our best to ensure that our products are as consistent as possible, these variations are an inherent part of the beauty and uniqueness of natural gemstones. We appreciate your understanding and hope that you will enjoy the natural beauty of our products.