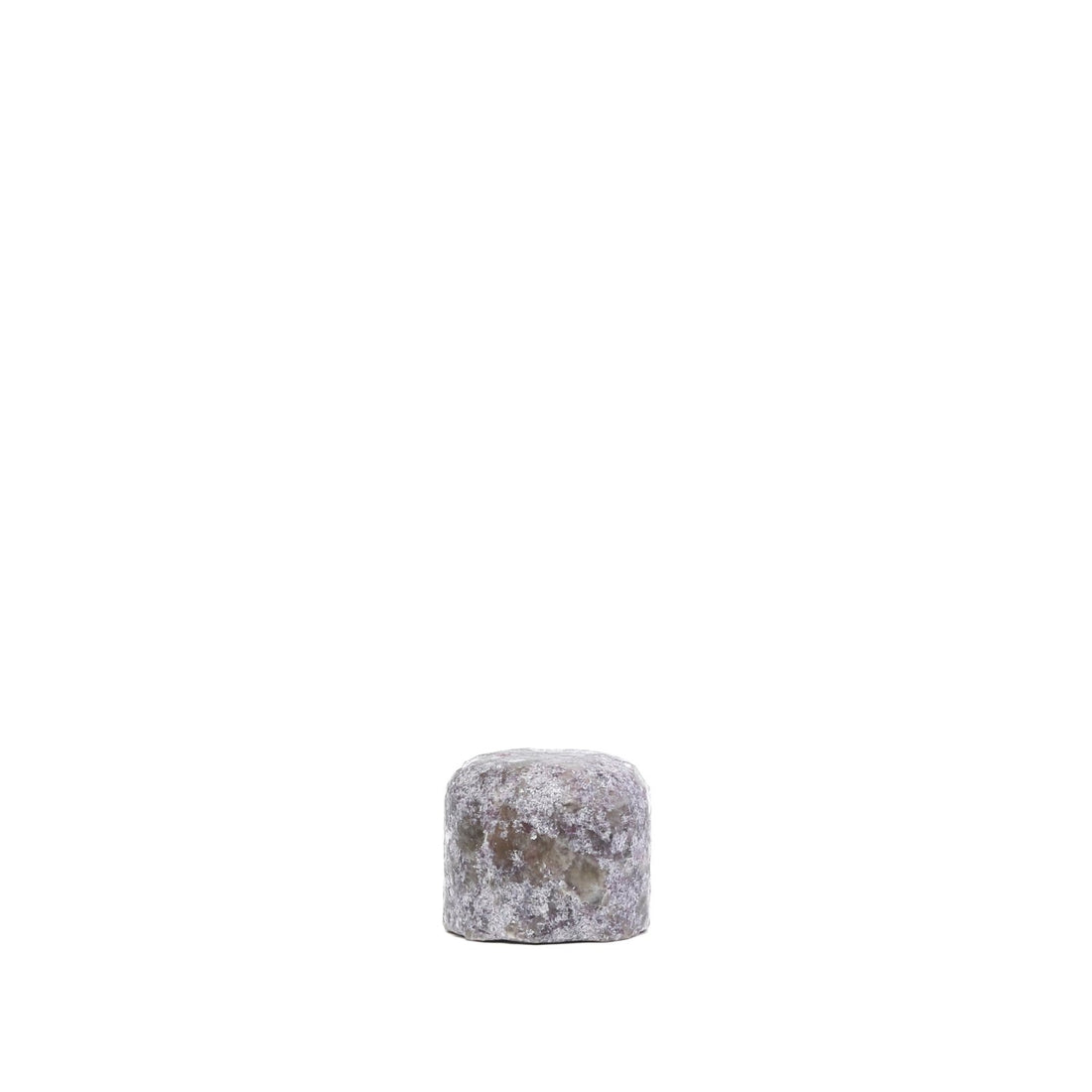 Lepidolite and Pink Tourmaline
Lepidolite: A stone that is high in lithium, it is a powerful balancer of the emotional body and helps calm the mind. A deep stress-reliever, it clears the aura and allows one to be in the present moment and enjoy life. A useful aid for insomnia or people going through great life transitions.
Chakra: Heart & Third Eye
Pink Tourmaline: Pink Tourmaline is an infusion of love. It invites the light of Source into your heart to heal all and impart compassion. Its watery spirit floods the emotional body, breaking down barriers for deep human connection. By facilitating spiritual and emotional alignment, this crystal puts you on the fast track to discovering your higher self. 

L 1" x W 1.33" x H 1"
Please note that our products may vary in appearance due to the use of natural gemstones. Gemstones are a natural product and as such, each stone may have slight variations in color, texture, and shape. While we do our best to ensure that our products are as consistent as possible, these variations are an inherent part of the beauty and uniqueness of natural gemstones. We appreciate your understanding and hope that you will enjoy the natural beauty of our products.