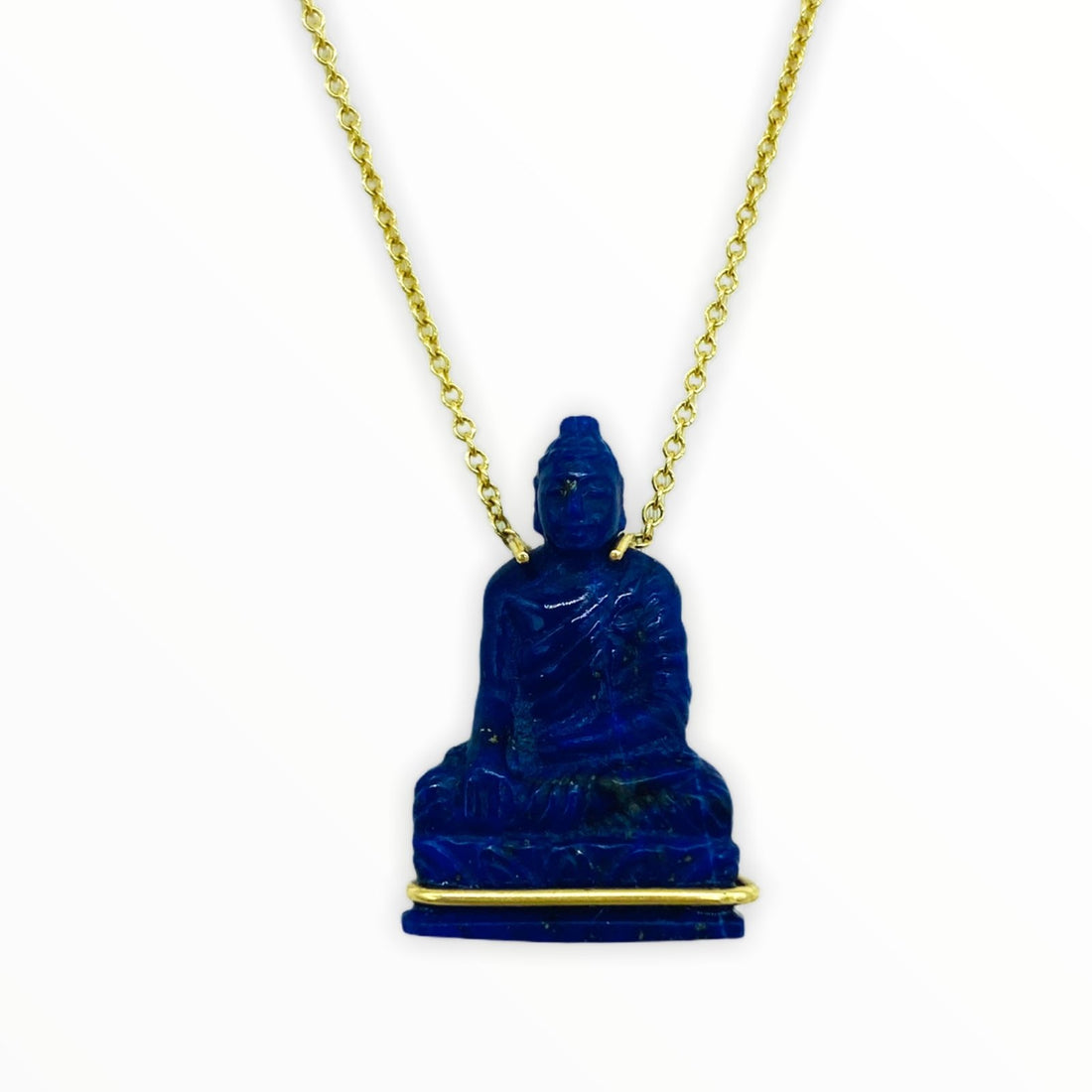 Used by the Pharaohs of Ancient Egypt on their tombs, Lapis is a stone of royalty. A powerful activator of the psychic centers of the third eye it enhances intuition and access to spiritual guidance. It also magnifies intellectual ability making one a better learner and teacher. May also serve in helping one to connect to their past lives.
Chakra: Third Eye
Lapis & 18k Gold, 21 x 14 x 6.5 mm, 9.84 ct
Please note that our products may vary in appearance due to the use of natural gemstones. Gemstones are a natural product and as such, each stone may have slight variations in color, texture, and shape. While we do our best to ensure that our products are as consistent as possible, these variations are an inherent part of the beauty and uniqueness of natural gemstones. We appreciate your understanding and hope that you will enjoy the natural beauty of our products.