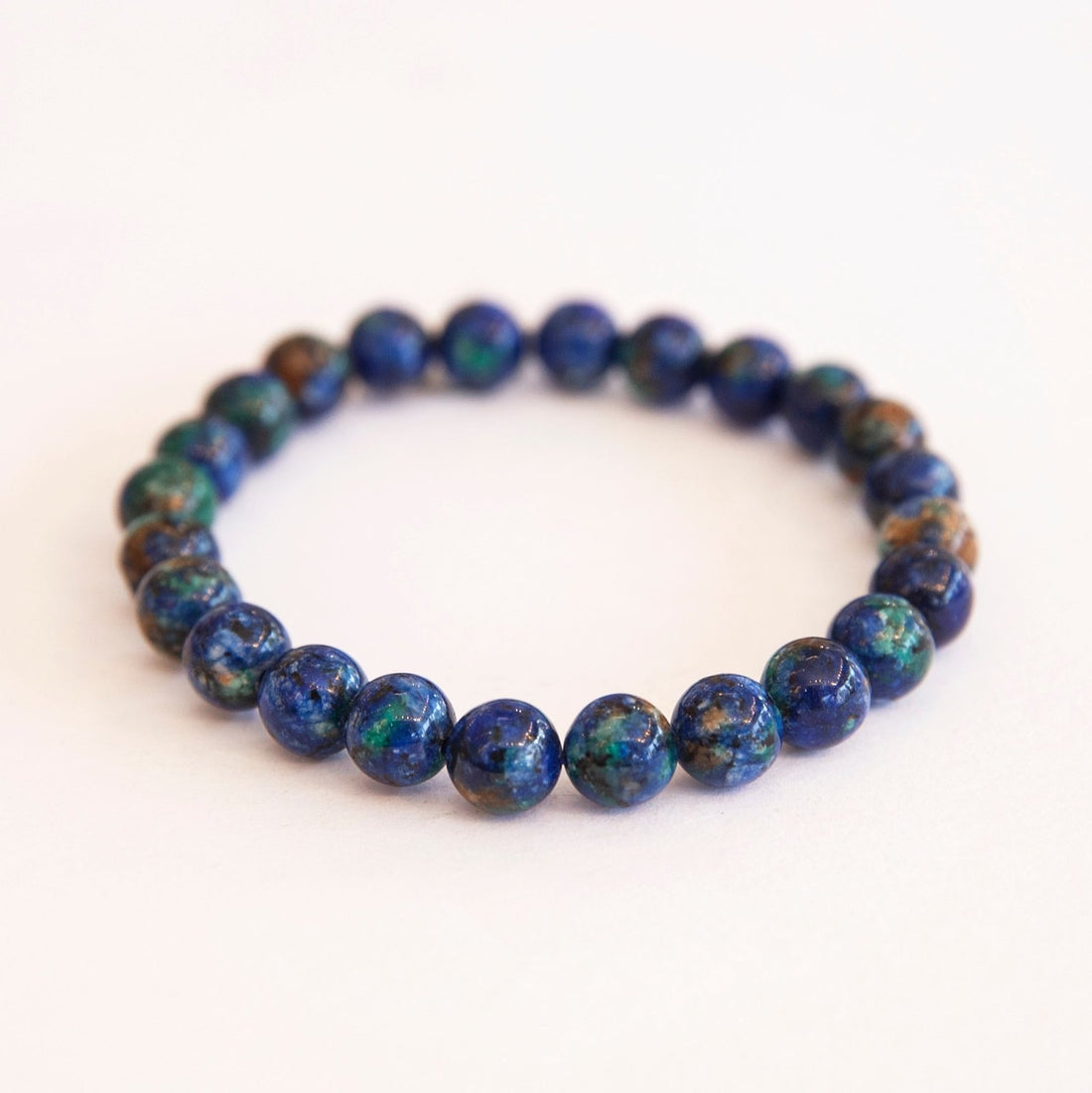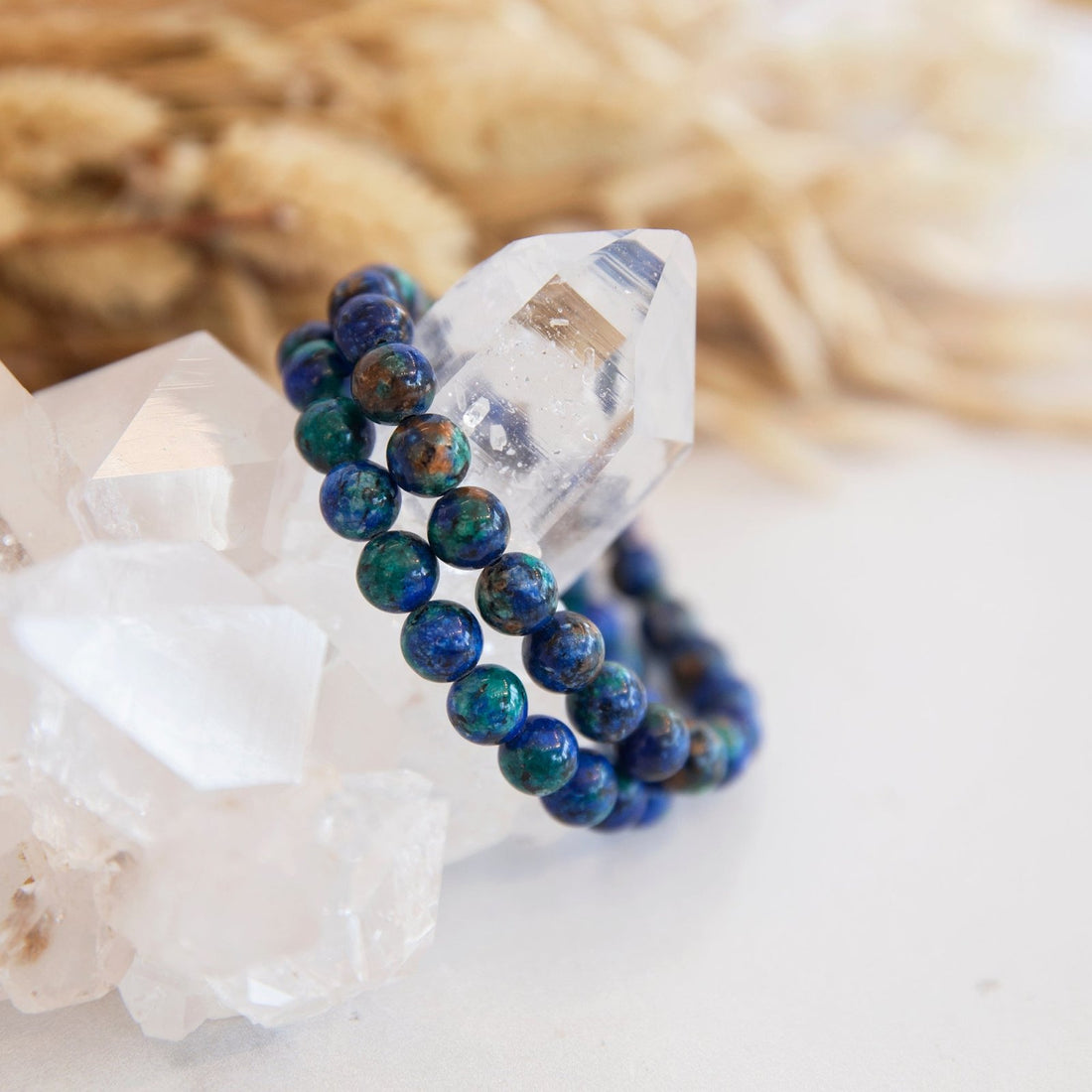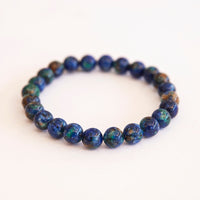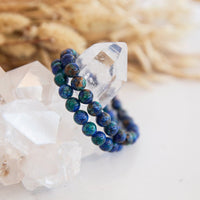 Azurite Chrysocholla Bracelet
Chrysocolla is first and foremost a Stone of Communication. Its very essence is devoted to expression, empowerment and teaching. The serenity of its turquoise-blue color discharges negative energies, calms, and allows truth and inner wisdom to surface and be heard.
No crystal embodies the pure Blue Ray quite like Azurite. The rich vibrancy of its dark-blue energy resonates to the exact frequency of the Third-Eye Chakra, and has been guiding souls to enlightenment since the earliest civilizations began.
Chakra: Throat & Heart
Please note that our products may vary in appearance due to the use of natural gemstones. Gemstones are a natural product and as such, each stone may have slight variations in color, texture, and shape. While we do our best to ensure that our products are as consistent as possible, these variations are an inherent part of the beauty and uniqueness of natural gemstones. We appreciate your understanding and hope that you will enjoy the natural beauty of our products.