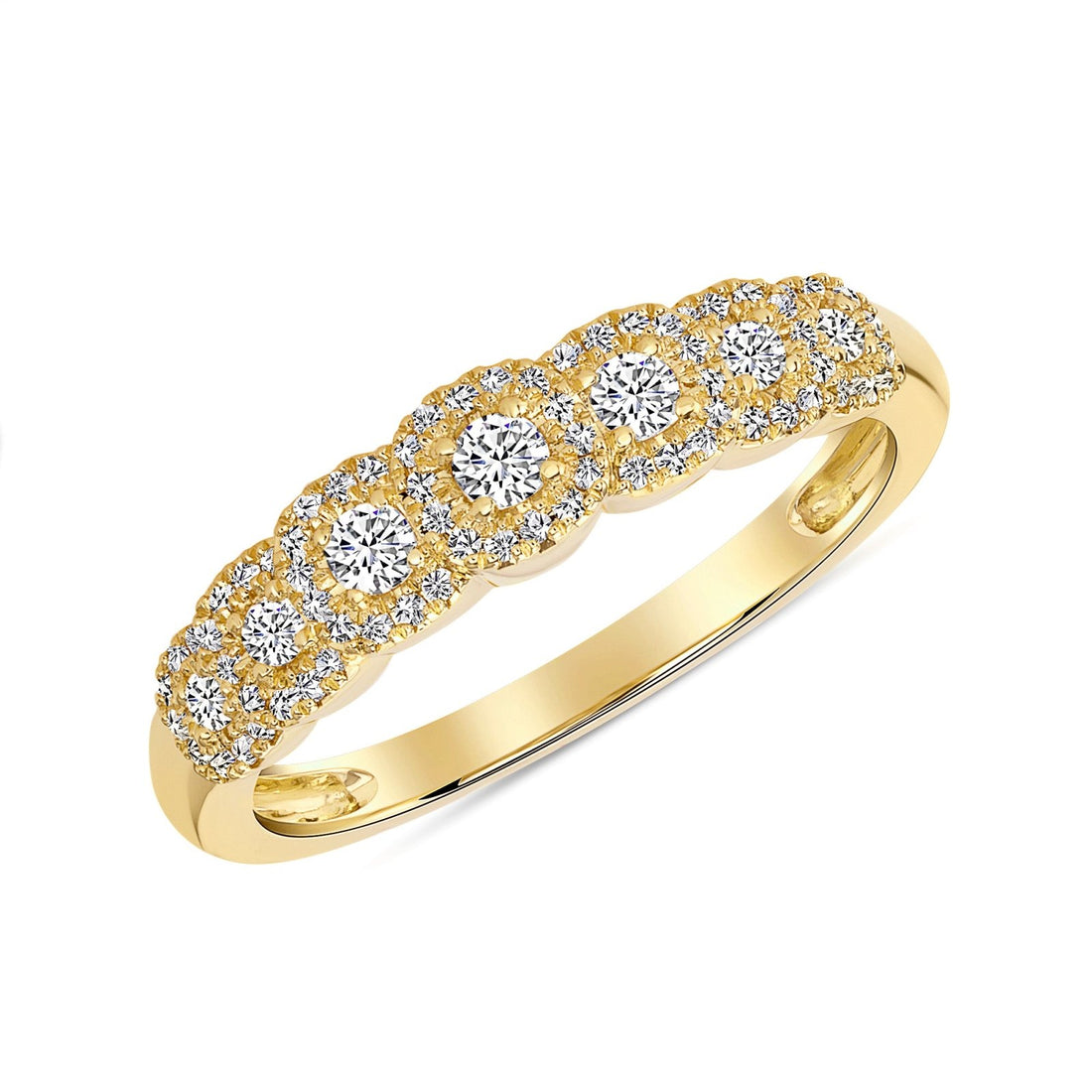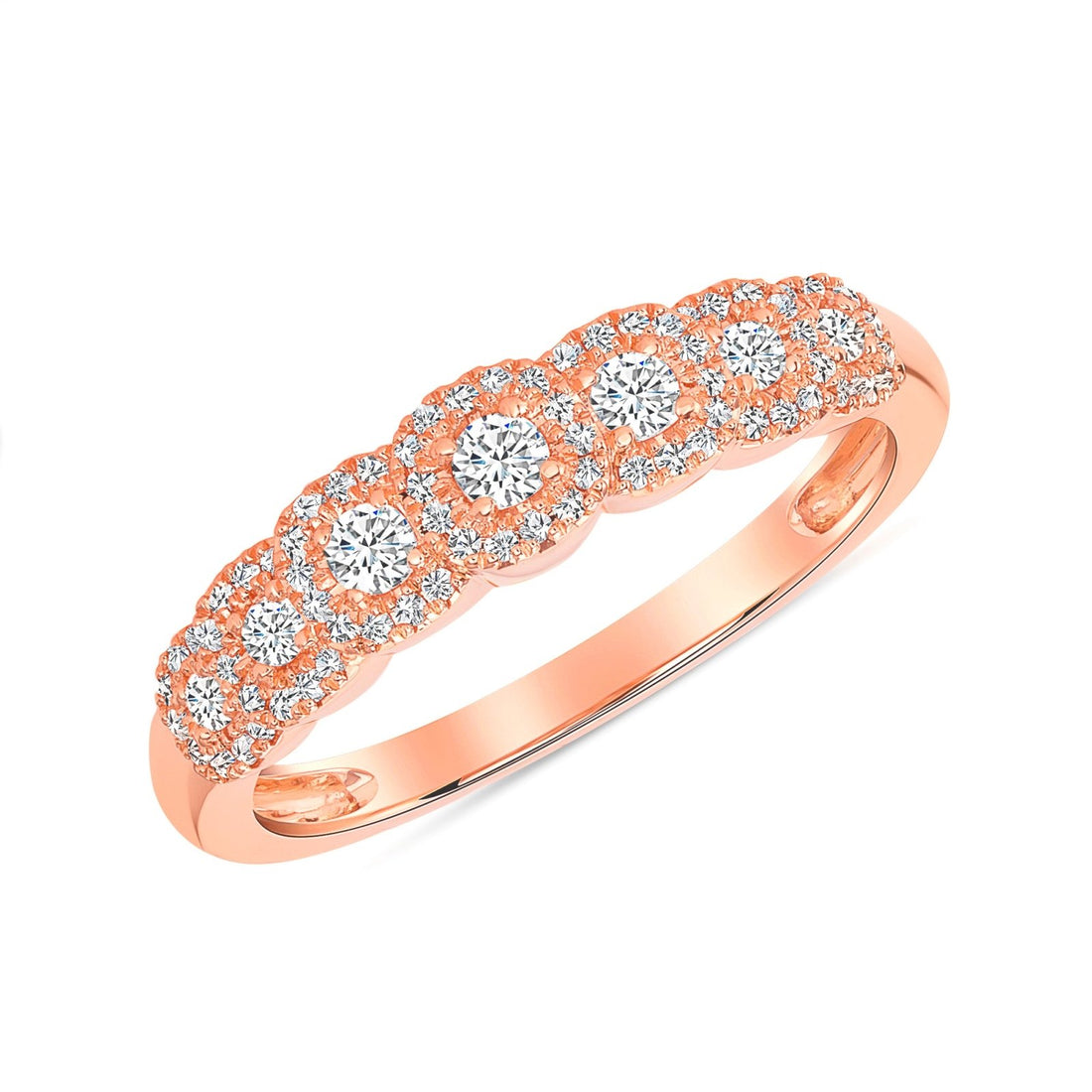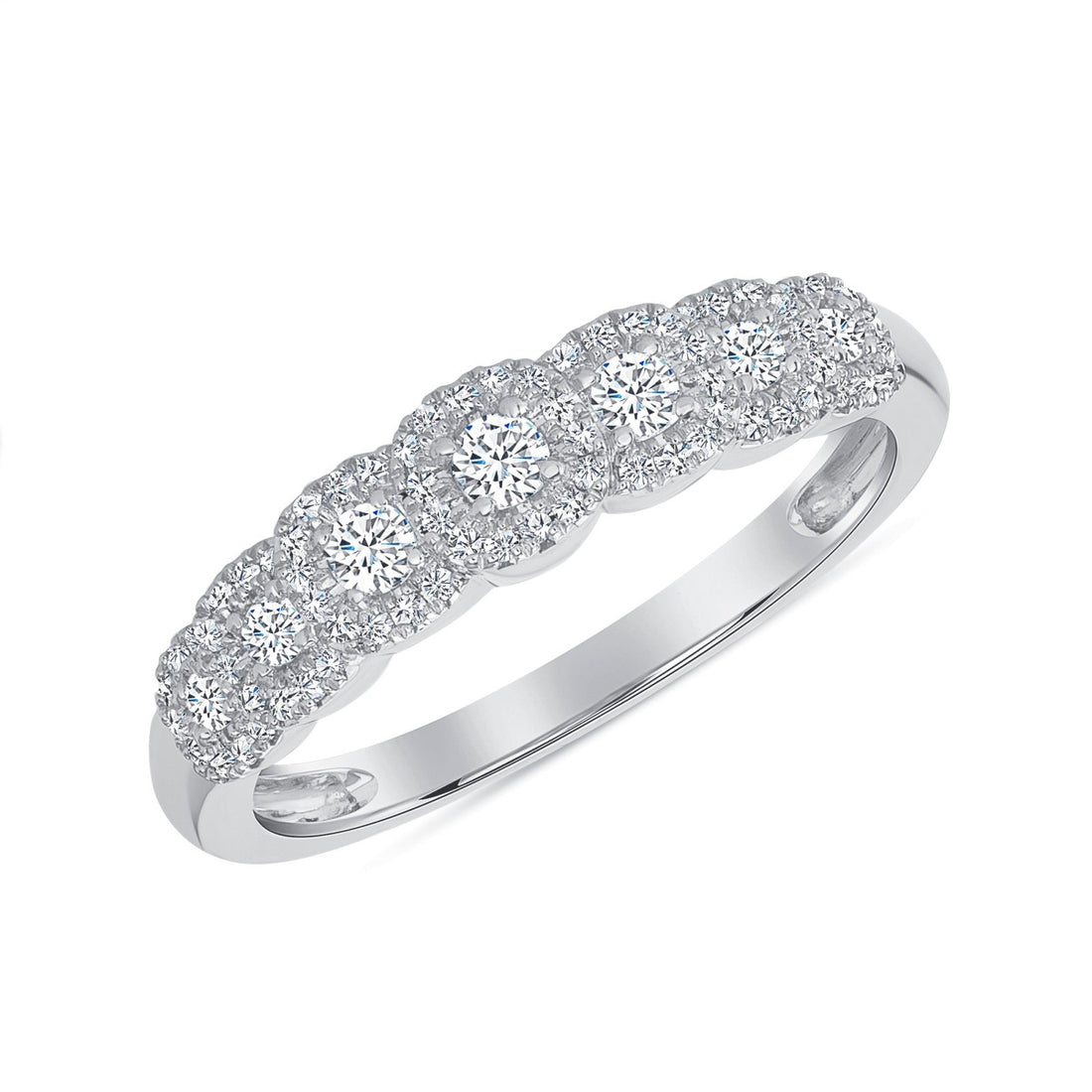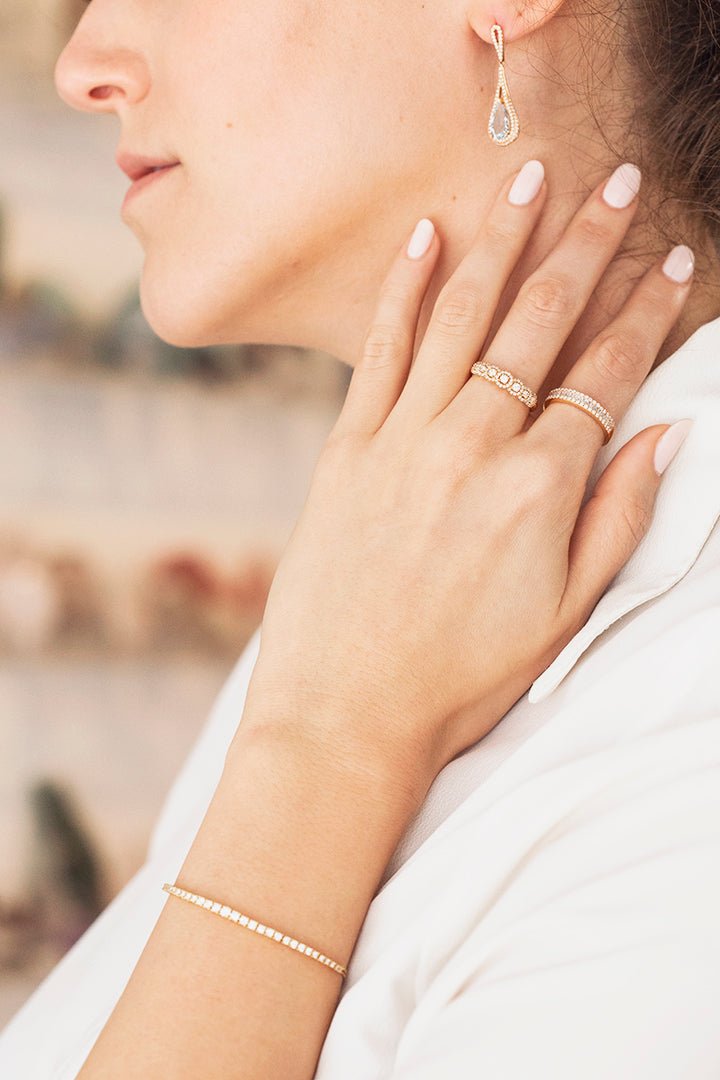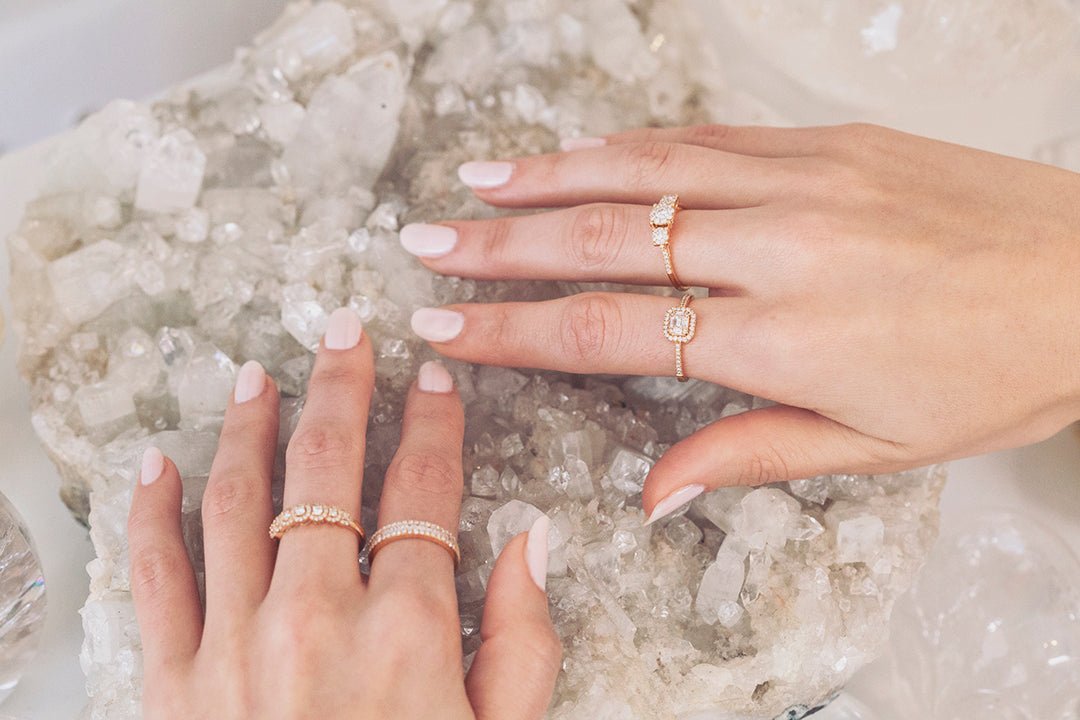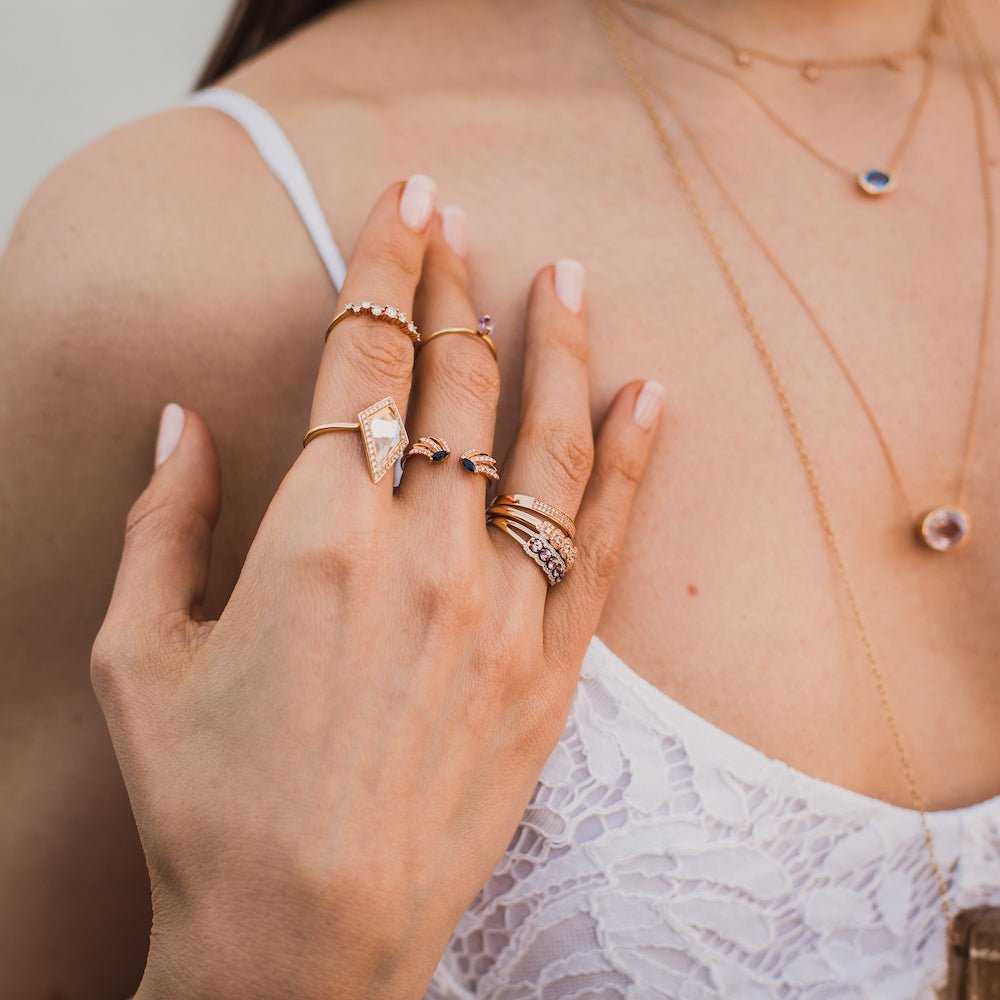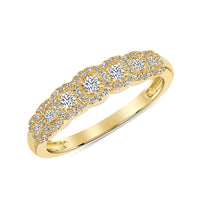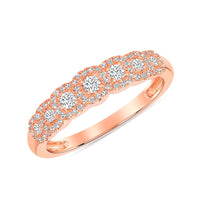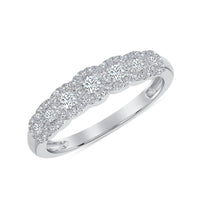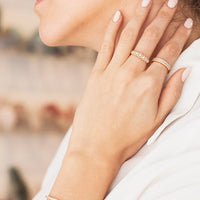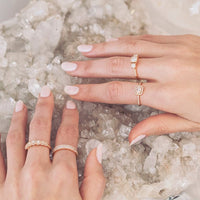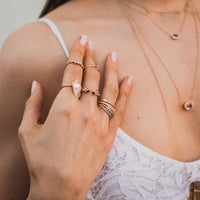 Embellish your finger with this avalanche of diamonds draped over an 18k gold band. Exalt your self-love or the love of your life with this singular display of the stone of True Love. Remember when Snow White and the Prince lived happily ever after? "For all we know, you may be one of Snow White's and the Prince's great-great-great-great-great grandchildren, too! The world will be a better place because of you…" Scroll down to Gem Guide below to learn more about Diamonds.
Measurement: 25 x 4.5 x 3.3 mm               Shank: 2.2 mm
Weight: 3.27 grams 18k gold
Please allow 4-6 weeks for production.
Please note that our products may vary in appearance due to the use of natural gemstones. Gemstones are a natural product and as such, each stone may have slight variations in color, texture, and shape. While we do our best to ensure that our products are as consistent as possible, these variations are an inherent part of the beauty and uniqueness of natural gemstones. We appreciate your understanding and hope that you will enjoy the natural beauty of our products.